What Modulr do
Modulr is the Payments as a Service API Platform for digital businesses
Modulr offers the most modern and efficient payments infrastructure for companies to capitalise on the FinTech revolution. Their Payments as a Service API platform delivers businesses dramatic payments improvements in speed, transparency, cost and flexibility.
Since inception, Modulr has transacted over $14bn for leading innovators across alternative lending, employment services, accounting platforms, marketplaces, FinTech companies and the travel industry. Modulr was recently chosen by Sage as their key payments partner, and was selected by the RBS Remedies fund as one of the UK's leading FinTech companies for a £10m cash allocation.
>80 customers and counting

$14b worth of transactions processed

24/7 real-time, reliable payments
Why we invested in Modulr
The Financial Services industry is undergoing tech-tonic change, driven by technology, customer demand and regulation focused on stronger competition and innovation.
Existing legacy payments infrastructure provided by slow moving mega-corps is incapable of changing fast enough, opening up an enormous market opportunity for new entrants.
Modulr stands out as the leading entrant, with outstanding commercial momentum won through leading edge software, compliance and service. Sage's selection of Modulr is just one example of major corporations gaining speed and competitive advantage by partnering with Modulr. All this progress created by a Modulr team that is world leading in the B2B payments market.
"We're extremely pleased to have completed our latest funding round, led by Frog Capital, and to have found a likeminded investor to work closely with the leadership team and our existing lead investor, Blenheim Chalcot, to pursue the significant global opportunity for our business. We've rapidly demonstrated the size of the market opportunity having processed more than £10bn of payments through the platform in our first two full years of operation."
Myles Stephenson, Founder & CEO
Team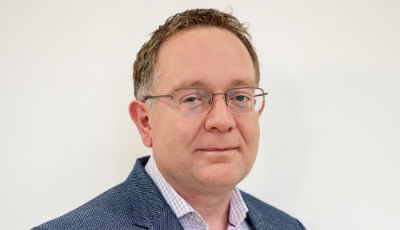 Myles Stephenson – CEO, Modulr