We are thrilled to announce that Modulr have raised further growth capital in a new round led by Highland Europe with additional funding from Frog and Blenheim Chalcot. This takes Modulr's total raised to £53.3m and delivers on the FinTech's commitment to match the £10m it was awarded from the Capability and Innovation Fund in August.
In under 4 years, Modulr has grown to process more than £25 billion worth of payments through its partner clients including Sage, Liberis, Salary Finance and Iwoca.
Next steps
The new investment will be enable further development to its product and service offering, with the introduction of card issuing and deeper European payment capabilities, and propel the company to expand further into new markets. In 2019, Modulr became one of the very few non-banks to gain direct access to Faster Payments and Bacs, as well as becoming a principal issuing member of Visa in 2020.
Modulr is a breath of fresh air in the enormous Corporate Payments industry, bringing clients a major step change in efficiency, flexibility and transparency delivered through their market leading technology. This, together with their direct Bank of England access, marks them out as one of stand-out European FinTech infrastructure players.
Comparing the market
In the four years since its founding, Modulr has established itself as the leading digital payments alternative in the wholesale and transaction payments market, which moves $120 trillion each year, and is five times larger than the consumer market. Modulr is specifically targeting the $2.7 trillion incurred through administrative costs. 80% is paid by small businesses, according to the Goldman Sachs report, "How the next payments frontier will unleash small businesses".
Myles Stephenson, CEO at Modulr says: "In the past year, we've experienced strong growth, we've gained direct access to key payments infrastructure. We have positioned ourselves as a trusted payments partner for some of the most ambitious companies in the UK and beyond.
Laurence Garrett at Highland Europe says: "No-one can deny the opportunity of the business payments market, some five times the size of the opportunity presented by consumer payments. Modulr is the leading platform in this space. We were impressed with its strong operational resilience and its proven history of sustained stable growth within the growing B2B payments industry. Myles and the team have firmly established the FinTech as the go-to provider of payments services for ambitious businesses. We look forward to fuelling this growth further."
---
About the author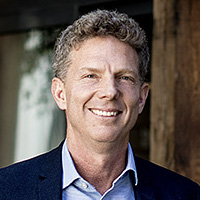 Mike Reid
Senior Partner
Mike launched Frog in 2009, after seven years in industry and 12 years at 3i. He represents Frog on the boards of Clue, Evotix and Modulr.