Making a lasting and positive difference in society
Frog's core focus is investing in European purpose-led Software Scale-Ups and providing them with world-class guidance to support them scale their business quickly and sustainably, and retain their focus on purpose. We call this Positive Growth Equity.
Customers, employees, partners and investors are becoming more discerning about who they buy from, who they work with and who they engage with. They want transparency on who they are dealing with and the impact that a company might be having on society at large.
Our approach to delivering Positive Growth Equity runs right through our business, from how we invest in our team, sourcing and selecting our investors and investments, to how we conduct portfolio management.
Developing on strong foundations
This isn't a new direction for Frog. We have been a purpose-driven business since we launched, relentlessly focused on helping European software companies scale.
We have always prioritised  'doing' rather than 'talking', making sure our processes and policies are robust with commitment to continuous improvement.
Optimising frameworks and standards to deliver the Frog strategy
At Frog we combine our experience and expertise with a selection of best practice approaches to optimise them to fit our strategy and deliver a focused approach to the high-growth software scale-ups we invest in.
Frameworks
We use a combination of 4 key best practice frameworks: UN PRI, SASB, IMP and Frog Capital's proprietary Scale-Up Methodology.
The UN PRI provides us with a strong foundation. SASB is the basis for our sustainability assessments.
The Impact Management Project's IMP framework extends our approach to a more granular company assessment level complimenting the UN PRI.
Our own Scale-Up Methodology guides our team in delivering support to the leadership teams at the companies we invest in.
Companies
We are actively engaged in the companies we invest in. We go beyond the boardroom with a team of in-house operating partners who support a range of people in the companies we back to scale their business whilst maintaining purpose.
Partners and Investors
Following thorough research, we have adopted a core set of proven approaches and have then adapted them to address Frog's specific growth equity software strategy and our particular emphasis on the 'social' element of ESG. The Limited Partners in our funds encourage our approach and align with our values.
Team
Everything starts with our team. Positive Growth Equity is in Frog's DNA. We are proud sponsors of Diversity VC and Level 20 and proactively seek to improve diversity and inclusion across our team and the companies we invest in.
Delivering Positive Growth Equity
Positive Growth is part of Frog's DNA
Frog's purpose driven team
Frog genuinely walks the talk. Our principles for Positive Growth Equity runs throughout our team as part of our DNA. Frog invests in the team's expertise and is focused on diversity and inclusion.
Values driven Investor Alignment
Frog manages funds from Limited Partners who actively encourage our approach and are aligned with our values.
Sourcing and selecting purpose-led software scale-ups
Frog only invests in companies it believes are making a positive contribution to society. Not 'net neutral', but a deliberately positive impact that can scale through the period of Frog's involvement.
Enhancing impact through active portfolio management
Frog only works with management teams that have a clear and positive purpose, which they believe is a key driver to business value, and who are open to working with partners like Frog to enhance their best practice approach to ESG.
Growing an impactful community
As a leader in investing into Scale-Ups, Frog sees that it has a key role in bringing purpose-led founders and leaders together to help them institutionalise their values, so they remain embedded in their businesses for the long term.
Portfolio data tracking
Frog understands that picking companies making a difference in society is just the beginning. Monitoring key metrics that match the common values among Frog and the companies we invest in serves to compound the impact we make together.
Creating real value
Investing in purpose-led businesses and tracking meaningful metrics over the course of the investment period is important for optimising value creation. Making sure the journey after exit starts in the right direction is vital to delivering lasting impact.
How Frog's Approach is different
Following thorough research, we have adopted a core set of market leading approaches and have then adapted them to address Frog's specific growth equity software strategy and our particular emphasis on the 'social' and 'governance' elements of ESG, given the low environmental impact of the software companies we invest in.  
The Scale-Up Methodology is Frog's own proprietary framework for evaluating businesses and supporting the companies we invest in. This includes our operating partner programme with experienced specialists, our engaged portfolio management approach, content library and community.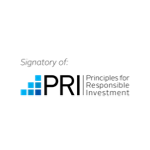 Our approach to responsible investing and designing and implementing Frog's Positive Growth Equity strategy has been based upon the PRI's six principles. Frog Capital became a signatory to the PRI during 2021.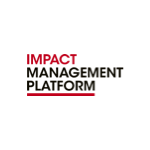 Our sustainability framework is based upon the Impact Management Platform (IMP). Overseen by the IFC, OECD, UNDP, UNEP FI and UNGC, the IMP Platform supports fund managers assess and manager their sustainability impacts through a well thought through and logical framework.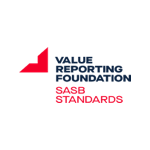 Our sustainability standards are based on SASB. Formed by five leading framework and standard-setting organisations (CDP, CDSB, GRI, IIRC and SASB), the SASB Standards are being seen as the dominant approach. We have taken these standards and adapted them for scale-up software companies.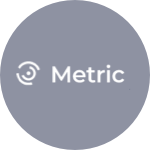 For our ESG data collection, we use a software tool called Metric from a Chicago based specialist. This enables us to personalise the appropriate and relevant data that we require, and not to overload finance teams with unnecessary data requests.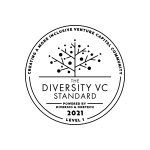 DiversityVC is an organisation working with the innovation and investor community to create an industry free from bias. To support our own focus on Diversity, Equity and Inclusion, Frog is an active community participant and is certified by their standards for recruitment and HR management.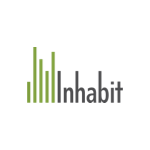 Inhabit are specialist in the built environment with a particular focus on carbon footprint and have advised Frog on improving its own carbon footprint.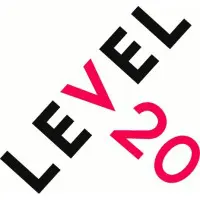 Level 20 is a not-for-profit organisation with a vision of improving gender diversity in the Private Equity industry. Frog is proud to sponsor Level 20 and supports their goal for women to hold 20% of senior positions in the European Private Equity.
Policy
At both the firm level and fund level, Frog Capital understands the significance of Responsible Investing ("RI") as a best practice framework with respect to the whole of our business activities.
Our RI policy reflects our underlying values as a business and can have a considerable positive impact on business risk assessment, valuations and financial performance, which are fundamental to both our firm and our portfolio companies.
With successful, high growth companies in positive impact areas like education, low carbon transport, migrant worker support and internet access expansion, we are proud of the positive effect they are making.
Please see the following pages for more detail: