We are very excited to announce Modulr's latest fundraise led by General Atlantic, in which we also participated. This is a landmark achievement for any business at any time, but especially impressive when the market is correcting, Fintech valuations are particularly under the spotlight and the endorsement comes from such a big brand investor like General Atlantic.
This funding will help accelerate Modulr's trajectory to becoming one of the payments infrastructure leaders across the UK and Europe and allow customers across a growing range of verticals to integrate payments and related services into their businesses with Modulr's cutting edge FinOps hub. Modulr is a core strategic ingredient in the digital transformation across hyper growth markets like next generation banking and fintech, as well as more established sectors like accounting & payroll, travel.
General Atlantic joins an impressive list of Modulr's existing investors including Blenheim Chalcot, Highland Europe, PayPal Ventures and FIS.
Modulr makes it possible for businesses like Revolut, Sage, Wagestream, and BrightPay to build payments directly into their own platforms without the need for regulation, complex payment systems, or resources to manage payment network membership. It's answering a growing need, with over 200 clients since Modulr was founded in 2016, with strong user growth and processing transaction value of more than £100bn.
Myles Stephenson, Founder & CEO of Modulr, explained: "Our ambition is to cement Modulr's position as a leader in embedding financial technology into businesses across the UK and Europe. Our modern FinOps hub enables large enterprises, FinTechs and digital businesses to build, scale, and control money flows. We believe the opportunity is vast and continues to grow with the rise of digital payments. This latest funding round will help support Modulr to become a pan-European payments champion. Our regulatory and licensing permissions, tech stack, and modern and dynamic service offering make it possible for our customers to automate and monetise payments."
Aaron Goldman, Managing Director and Co-Head of Financial Services at General Atlantic, commented: "Modulr has built a bridge between payments infrastructure and businesses who want to embed fintech into their products. Modulr enables clients to move money more efficiently, create accounts quicker, simplify processes and integrate what were historically thought of as 'traditional financial' services into their own product offerings. The Company's scalable, enterprise-grade architecture and seamless API have helped to establish its reputation and driven client wins spanning travel, accounting, payroll, challenger banking and vertical software across the UK and Europe."
---
About the author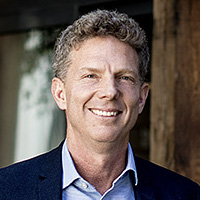 Mike Reid
Senior Partner
Mike launched Frog in 2009, after seven years in industry and 12 years at 3i. He represents Frog on the boards of Clue, Evotix and Modulr.