You're building a great business.
You're through the start-up phase, growing fast and your market opportunity is significant. Welcome to the scale-up phase.
Whether you're a founder-turned scale-up CEO, or a professional CEO who's joined a founder team, Frog talks your language – we specialise in scaling tech companies. Helping leaders succeed through the scale-up phase is what we do at Frog. It's why we call ourselves the CEO's VC.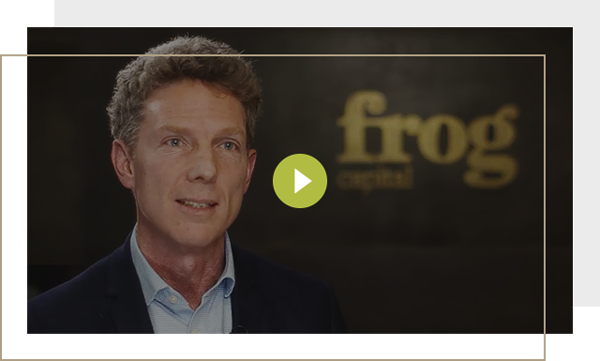 Frog invests in software enabled scale-up stage tech companies in Europe. We invest in equity rounds of €5m - €20m in companies with annualised revenues of typically €3m - €30m. We only invest in sectors we understand: consumer, financial and business services. We aim to make scale-up a science, not an art. Together with our network, we're continually improving a Scale-up Methodology. We use this, our network and our experience to help you succeed.
€1bn

Total exit transactions since 2010

≈40%

Portfolio revenue growth PA

60

Experience of investing in over 60 companies
Our Scale-up Methodology
Your role as CEO is changing rapidly. You want an investor who is experienced, supportive and adds real value. One who complements your early investors. One who supports your ambition whilst highlighting pitfalls, acting as a constructive, independent partner.
Our Scale-up Methodology is our way of showing what we see as vital in this next phase. It provides a framework for us to help you prioritise your most precious resource; your focus.
Our Scale-up Methodology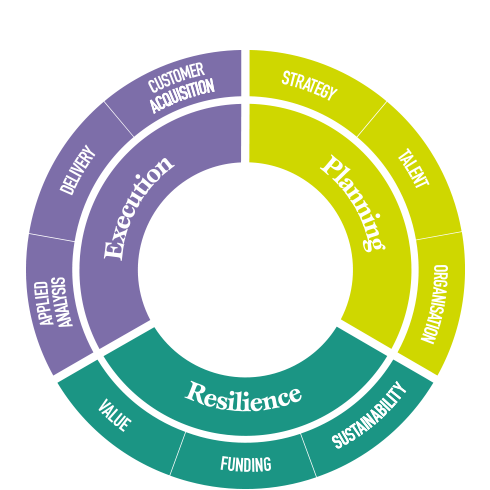 Meet the team
Frog's team offers unique growth stage expertise. We have a diverse range of experience that makes us valuable partners for CEOs entering the scale-up phase.
Our team includes tech entrepreneurs who have walked the talk, engineers and executives with first hand operational experience as well as technology sector VC veterans.