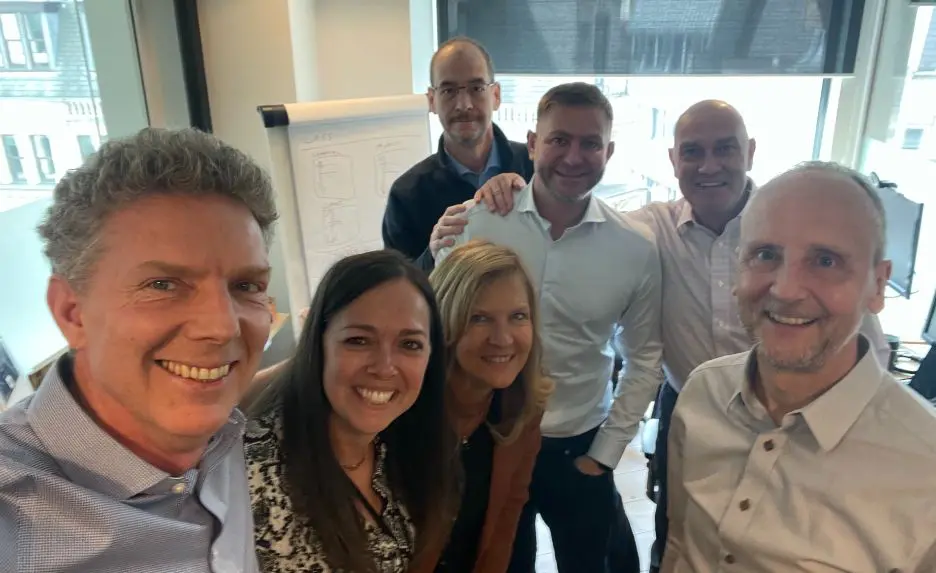 Positive returns
Following a highly competitive auction process, Evotix has been acquired by SAI360 Inc. having grown ARR to over $20m in the 3 years since Frog invested and moved into profitability. For Frog, this is a great story across the board; a great purpose-driven software company growth journey making a real difference, excellent teamwork between Evotix and our operating partners, and a 3.2x return with an IRR of 46%. 
Positive growth
Frog backs high-growth purpose-led scale-ups like Evotix. Our 'Positive Growth Equity' at Evotix is helping nearly 500 companies and their circa 150,000 employees take a major step up in their Health & Safety operations. Evotix has safety and sustainability in its DNA, across strategy, product and the company culture. SAI360 recognised the value in this:
"We conducted a robust review of strategic opportunities across the EHS&S software market and unanimously determined that Evotix's impressive platform is a natural expansion with SAI360's EHS&S business," said Peter Granat, chief executive officer of SAI360. "Additionally, Evotix's values mirror SAI360's commitment to providing innovative technology and exceptional service to protect the health and safety of employees and ensure sustainable operations."
It is fantastic to know that this next chapter will serve to move them closer towards their purpose:
"The adjacencies between the two businesses will create a leading, world-class health, safety and sustainability solution," said Matthew Elson, chief executive officer at Evotix. "We can service any size client anywhere in the world, delivering health and safety expertise at scale and revolutionising the EHS&S industry."
Value add
Frog helps to put purpose-driven scaling software companies firmly on the international map. Industrial and private equity acquirers are hungry to buy well run, fast growing and efficient companies and Frog has the proven and repeatable methodology to help scale-up leaders achieve their goals.
Our Operating Partner program is part of Frog's Scale-Up Methodology,  and designed specifically for companies scaling from 50 to over 500 employees. The partnership between the Evotix team and our operating partners has been extensive from start to exit, ranging from sales, marketing & product to operations, finance and talent.
CEO, Matthew Elson, acquired the business for £1 in 2011 and rebuilt the business from its roots in East Kilbride, Scotland to what today is an international operation helping household names like GSK, New Balance, and Marks & Spencer. A unique and wonderful story.
Matthew commented, "You and the Frog team have made such a huge contribution. Really enjoyed working together."
We are delighted that Matthew and the team are now going on to run SAI360's combined Health & Safety group, extending their great impact on a vital industrial sector. We wish them the best of luck.
Thank you to our friends at WilliamBlair for a well run process.
Watch our interview
Here is a great video of Matthew sharing some stories about working with Frog we filmed last year:
---