You're building a great business. You're through the start-up phase, growing fast and your market opportunity is significant. Welcome to the scale-up phase. Whether you're a founder-turned scale-up CEO, or a professional CEO who's joined a founder team, Frog talks your language - we specialise in scaling tech companies. Helping leaders succeed through the scale-up phase is what we do at Frog.
It's why we call ourselves the CEO's VC.
Frog invests in software enabled scale-up stage tech companies in Europe. We invest in equity rounds of €5m - €20m in companies with annualised revenues of typically €3m - €30m. We only invest in sectors we understand: consumer, financial and businesses services. We aim to make scale-up a science, not an art. Together with our network, we're continually improving a Scale-up Methodology. We use this, our network and our experience to help you succeed.
€1bn

Total exit transactions since 2010

≈40%

Portfolio revenue growth PA

60

Experience of investing in over 60 companies
Our Scale-up Methodology
Your role as CEO is changing rapidly. You want an investor who is experienced, supportive and adds real value. One who complements your early investors. One who supports your ambition whilst highlighting pitfalls, acting as a constructive, independent partner.
Our Scale-up Methodology is our way of showing what we see as vital in this next phase. It provides a framework for us to help you prioritise your most precious resource; your focus.
Our Scale-up Methodology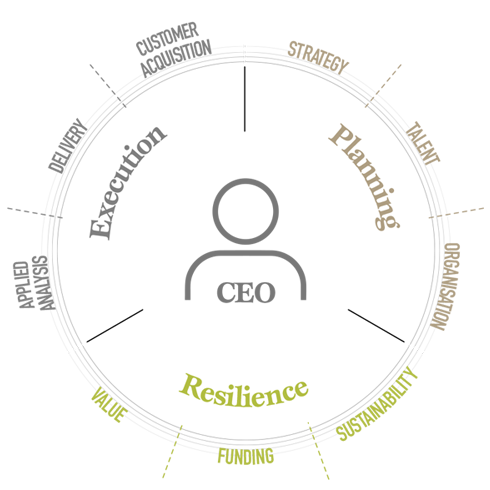 Cloud based order management for retail

Sector

Retail Software

Location

Canada, UK

Investment Status

current

OrderDynamics provides best-of-breed, cloud based order management technology that lets retailers converge their online and offline strategies to deliver on the promises of omni-channel retail.

OrderDynamics' technology enables international retailers to succeed with the step change in order and inventory complexity caused by omni-channel commerce. Solutions include realising a single view on inventory across the enterprise, and using distributed order routing logic which can optimise their inventory sell-through, drive customer satisfaction, grow sales, and maximise the value of their physical retail presence.

OrderDynamics brings the market a solid combination of retail expertise, depth and flexibility in omni-channel order management solutions, rapid time to market and ongoing innovation.

"It is a boost to have the support of a far-sighted and patient investor like Frog Capital. They understand the disruptive nature and growth potential of SaaS based applications, as well as the global nature of the opportunity. As a best-of-breed Order Management solution for the retail sector, we at OrderDynamics are riding the intersecting waves of investment in omni-channel retail and the transition to SaaS, and are enjoying growth across the North American, European, and Asia Pacific markets."

-Nick McLean, CEO, OrderDynamics
Meet the team
Frog's team offers unique growth stage expertise. We have a diverse range of experience that makes us valuable partners for CEOs entering the scale-up phase.
Our team includes tech entrepreneurs who have walked the talk, engineers and executives with first hand operational experience as well as technology sector VC veterans.