It's been a busy few months here at Frog and for our portfolio – From award wins to new partnerships, there has been much exciting news emerging from our portfolio companies. In case you missed it, here is our recap of what to take note of for the last few months of 2019.
Opensignal published several new industry leading reports, including insights on maximum 5G speeds and their forecasts for the telecom industry in 2020.
Modulr powered Revolut's GBP Direct Debits launch shortly after announcing that they had joined Faster Payments and were investing £20m in the Scottish fintech industry. They also won the Best Collaboration Initiative at the Emerging Payments Awards for 2019.
Both Modulr and Azimo were selected for The FinTech50 – a list of the top Fintech companies in Europe.
Azimo also launched a new subsidiary in the Netherlands after announcing the opening of their new office in Amsterdam earlier in 2019 to help them grow their market share for cross-border payments from Europe.
McMakler received a 5 star rating in 18 cities in this year's Makler Compass – the annual property market study by the pre-eminent business monthly magazine Capital. McMakler already received 5 star rankings in 5 cities in 2018.
And finally, Vulog announced a collaboration with Hyundai for a car sharing pilot launching in Los Angeles.
Stay tuned on Think Frog to keep up with all our portfolio news coming up in 2020.
---
About the author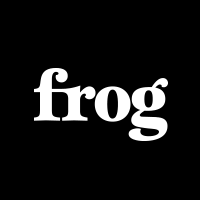 Frog

Frog generates stories about the Frog portfolio, team, events, and other scale up related topics. Let us know what you think of our work.