Frog portfolio company Modulr, the Payments as a Service API platform, has announced their latest launch with Fintech powerhouse Revolut, who have been using Modulr's API platform since 2017. Getting paid, reconciling and making payments is fully automated for Revolut customers and can be managed in real-time and 24/7 through Modulr, all via Revolut's existing platform.
Utilising Modulr's Direct Debits Mandate service, Revolut's new feature allows its EEA customers with local UK account details to make all their regular GBP Direct Debit payments straight from their Revolut accounts, thereby making it easier to pay for utilities and subscription services. Coverage on this exciting new launch has already been featured in TechCrunch, FinExtra and Pymnts.
Nik Storonsky, CEO and Founder at Revolut, said, "Around-the-clock access to a real-time payments infrastructure is key to building any successful financial service. We are providing Revolut customers with an alternative digital payments infrastructure unshackled by a reliance on traditional and slow legacy banking. GBP Direct Debits are the latest integration, as we build towards becoming the bank of the future. With Modulr, we not only have a partner we know and trust, but one who we can work with to launch new payment products with ease."
Myles Stephenson, CEO and Founder at Modulr, added, "Revolut is a leading global challenger in financial services, and it continues to grow in its prominence as an alternative to legacy banking options. Utilising our APIs, businesses such as Revolut are able to offer customers a payments solution fit for the 'Instant Economy' world we live in – where payments need to be instant, reliable and easy, as customers will no longer accept anything less. With our technology, Revolut adds another string to its bow, improving the offering for existing customers and growing its appeal and attraction to new customers too."
You can read more about this announcement here.
---
About the author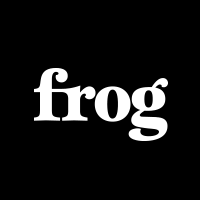 Frog

Frog generates stories about the Frog portfolio, team, events, and other scale up related topics. Let us know what you think of our work.