This year has seen Opensignal – the global standard for measuring mobile user experience in the wireless industry – releasing a significant amount of industry-leading analysis and insights into the mobile and telecom industry. They are now turning their gaze to the year ahead – What's in Opensignal's crystal ball for 2020?
In their latest article penned by Senior Analyst Peter Boyland, Opensignal make a number of informed predictions about what to expect for the mobile world next year. In addition to some country-specific predictions for Brazil, Singapore, Philippines, Malaysia, Germany and India, some of their key forecasts include:
3G will continue to be more popular than 5G in 2020
Using 5G to ease congestion on 4G networks will become a key operator use case
Marketing 5G will be tough because 5G will not be a uniform experience
5G will herald the arrival of increased variety in tariff plans, such as unlimited data and speed tiering
The rollout of 5G will accentuate the urban/rural divide
Spectrum availability will have a huge impact on the 5G experience
4G will remain an essential foundation for 5G services in 2020
Multiplayer mobile gaming will explode, but cloud gaming services will struggle
Mobile games that require 5G will have niche adoption in 2020
5G will trigger more operators to launch fixed broadband services
Operators will use content bundles to accelerate 5G adoption
5G will bring the elusive Excellent mobile Video Experience to the masses
You can read Opensignal's detailed analysis and rationale on these forecasts here.
---
About the author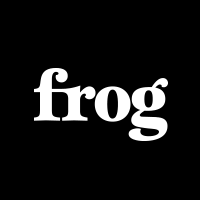 Frog

Frog generates stories about the Frog portfolio, team, events, and other scale up related topics. Let us know what you think of our work.