We are delighted to have led Caspar Health's latest funding round. Germany's leading digital aftercare platform is helping both hospitals and patients improve the long-term results of operations and other healthcare procedures. In the last two years the company has grown over 300% and 160 hospitals are now using the service in Germany. The solution's has received positive ratings from 97% of patients, verified by the Deutsche Rentenversicherung, Germany's regulatory body.
The digital platform optimises rehabilitation therapies, streamlining the process and improving the patient experience. Dr. York Dhein, COO of Mediclin AG, one of Germany's leading healthcare providers explains, "The recovery process is effectively accompanied by digital processes and structures, even after the patients have left our hospitals, Thus, we can ensure the quality and sustainability of our treatments."
Professor Michael Jöbges, MD, Medical Director of the Schmieder Hospital Group, added, "Caspar Health sets milestones in the care of patients. Due to the shortage of specialists as well as time and location constraints, aftercare is often challenging. Thanks to Caspar Health's digital platform, patients who live in poorly structured regions or have limited mobility can also be cared for efficiently and closely at home."
Caspar Health's strong purpose and performance were the crucial factors that attracted Frog, while our Scale-Up Methodology and operating partner programme proved attractive to the team at Caspar Health, as co-founder, Max von Waldenfels, explained, "We had the comfortable situation of various funding commitments from international VC's. Frog Capital exactly represents what we are looking for: a hands-on investor that has a stunning track record with companies in the scale-up stage. I am very much looking forward to working with Frog on expanding within our current market and beyond," 
Jens Düing, Senior Partner at Frog, commented on the investment, "Caspar is one of the most impressive business models we have seen in the HealthTech landscape largely because of the excellent feedback from hospitals and patients alike. In addition to above-average growth, we were convinced by the effectiveness of the digital rehabilitation programmes. Thanks to Caspar Health, there are completely new care options for patients in rehab."
---
About the author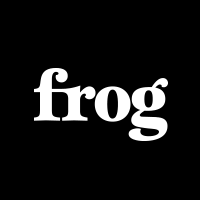 Frog

Frog generates stories about the Frog portfolio, team, events, and other scale up related topics. Let us know what you think of our work.