What sofatutor do
Germany's leading digital education platform.
sofatutor is Germany's largest provider of high impact digital learning tools for school age children. With an unmatched depth of over 14,000 videos across all subject areas integrated with interactive exercises, worksheets and live chat advice, sofatutor has over 200,000 active children working directly with the service, and a growing list of school clients.
14K Over 14,000 videos across all subjects

>100 Growing team of over 100

200K Over 200,000 active children
Why we invested in sofatutor
Technology is changing education for the better, and it is the parents who are leading the drive towards more engaging and impactful learning. sofatutor is at the front of this wave, now with over 200,000 pupils active in European largest education market, Germany.
sofatutor has built an incredible platform of content, technology and public credibility from which to grow its service, applications and impact. Frog is partnering closely with sofatutor's leadership team on their next phase of scale-up.
"We've been in talks for 3 years, we know the team, the energy is right, and very important for us is that the team has a distinct knowledge of the EdTech space, which was important for us."
Stephan Bayer, Founder & CEO
Team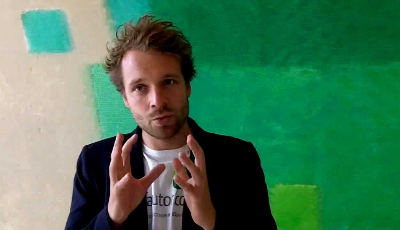 Stephan Bayer – Founder & CEO, sofatutor
Jens Düing – Senior Partner, Frog