Stephan Bayer, founder of Frog portfolio company sofatutor — Germany's leading digital education platform — was recently featured in Managers' Way magazine where he talked about his role models, taking risks, and the qualities you need to have to be successful in your career.
Managers' Way is Germany's new online magazine with the latest interviews with successful personalities from business, sports, and entertainment.
In the interview, Bayer began by giving the best three words to describe himself: Creative, impact-driven and impatient. "Above all, I would describe myself as a creative mind who always has an eye on the impact and wants to implement results quickly. However, this also means that I am often quite impatient," he said.
The young CEO also shared that taking risks is an important part of any person's professional growth. Bayer explained: "Because only then do the big ideas come in the end, which in turn lead to great success. Nothing comes from nothing!" 
He added, "However, I also have a weakness: I'm not a small talker. That's why I love to swim with my fellow human beings on the same wavelength as they work together on a project – you never run out of things to talk about."
Some of his role models include business magnates Bill Gates and Elon Musk. "Both people always go ahead with great visions and can thus carry other people away and inspire them for their visions. That's exactly what I try to live every day at sofatutor," he explained.
Meanwhile, he advised everyone to do something relaxing during their lunch breaks, like jogging. "When I'm not eating out or in meetings, I slip into my running shoes and use my lunch breaks for a jog. Running a few kilometers between intensive work phases not only feels great, it also helps me come down and clear my head for the afternoon meeting sprint," Bayer said.
Read the full article here.
---
About the author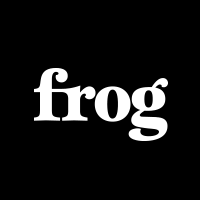 Frog

Frog generates stories about the Frog portfolio, team, events, and other scale up related topics. Let us know what you think of our work.