Stephan Bayer, Founder and CEO of sofatutor, Germany's leading digital education platform, was recently a guest on the OMR Podcast, discussing their huge growth during the Covid-19 pandemic over the last few months. Early in June we shared the news that sofatutor were experiencing 1.5 million users on their platform and app per month – In the podcast, Stephan explains that during the pandemic they sometimes had more users than this each week. Throughout Germany, sofatutor are eligible for 7-8 million students, so their potential share of the market is very large.
Speaking to podcast host Philipp Westermeyer, Stephan says, "With the school closings, the number [of users] shot up. We worked through the nights and hired additional people… You could get the impression that we have built the company for this very moment throughout the years. We were suddenly system-relevant." 250 people now work for the company, 180 of them full-time.
Stephan says they had planned to work with schools from the start, and this is gradually starting to happen. Germany is 15 years behind the digitalisation of the school system compared to the USA. "We sell licenses, sometimes 1,000s, sometimes 10,000s. For example, we have equipped the entire state of Bremen with over 70,000 students and teachers," he explains.
In the podcast episode, Stephan traces the history of sofatutor from when it was founded in 2009 up to today, including the sales they are generating and how they have raised investment. He also discusses how relevant SEO, PR and TV advertising are for sofatutor's growth, plus how they leverage their free 30-day trial phase to convert new customers. You can listen to the full podcast episode here.
---
About the author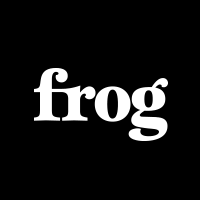 Frog

Frog generates stories about the Frog portfolio, team, events, and other scale up related topics. Let us know what you think of our work.