In Germany, federal state education ministries have been closing public schools in response to the COVID-19 pandemic. sofatutor, Germany's leading digital learning platform, is now being used to replace in-person schooling as much as possible by giving all pupils and teachers access to their software via the free school license.
Halle, the capital city of Saxony-Anhalt, is the first city in Germany to replace lessons with sofatutor. The school license gives students and teachers access to learning videos for all grades and subjects. There are also interactive exercises, worksheets and a homework chat in which students receive immediate support from trained teachers. In this way, variants of the flipped classroom method can also be used, in which pupils develop the learning content independently and then present it in video chat to their class. "There is no [coronavirus] vacation," explained Torsten Klieme from the Saxony-Anhalt School Authority. "We want learning and education to continue."
Stephan Bayer, sofatutor's founder, advises parents to get an overview of the subjects in which their children have to catch up on learning content. The number of hits already suggests that interest in sofatutor is growing. "The number of visits to our learning platform is increasing rapidly and thousands of parents use the opportunity to test sofatutor for a 30 day trial. Demand has been three times as many hits as we would have expected," said Stephan. "We are pleased that we can contribute a small part to contain the consequences of the nationwide dropout in teaching."
You can read more on sofatutor's press page here.
---
About the author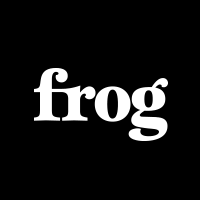 Frog

Frog generates stories about the Frog portfolio, team, events, and other scale up related topics. Let us know what you think of our work.