For many high-growth companies, Europe provides a solid base for starting and growing a business. And, with the vast commercial opportunities that it offers, and plentiful venture and growth capital available, setting up a base in the US is the American Dream for many of today's European entrepreneurs. However, scaling up in an unknown environment where the stakes are high requires considerable forethought, planning and execution, as Frog have previously highlighted in their Scale-Up Methodology.
Expanding into the US market may be a path well-travelled by many European tech companies but there remain hidden pitfalls that many still fall into, particularly around budget, location and hiring strategy. Experienced CEOs who have done it before, as well as professional advisors who will have deep knowledge of the local markets, are best placed to share the insights CEOs need to succeed when navigating this route for the first time.
To support CEOs and executives with these challenges, last week, Frog covered that critical topic of expanding and scaling up in the US at their latest CEO Dinner. The event was organised in collaboration with Tech Nation Fellow Daniel Glazer, who leads the US Expansion group at Silicon Valley-headquartered Wilson Sonsini Goodrich & Rosati (WSGR). Dan leads WSGR's London office, which focuses solely on providing US access and support to technology-driven companies in the UK and Europe throughout their US life cycle – US launch, expansion, fundraising, partnerships, M&A and IPO.
During the discussion, led by Dan and Megan Baier (WSGR, New York), we covered best practices and challenges that European tech businesses face when expanding, operating and scaling up in the US market. Founders, CEOs and executives around the table shared their experiences and insights of cracking the US market, including Skimlinks, Vulog and OpenSignal from the Frog portfolio.
Here are our top five takeaways from the evening's discussions:
1. Expanding to the US is not always the right strategy
It is possible to have commercial success in the US while based in Europe. Scale in the US only if there is real pull from the market. The real question to ask yourself is what the return on investment will be for launching and expanding to the US. If having a local presence (i.e. a sales team) is a critical factor for selling to customers, or will allow you to multiply your US sales significantly, then expanding to the US may be the right strategy. Think through the opportunity and cost. Product-market fit in the US is much sharper and if you don't have it absolutely nailed in your local market, you'll burn a lot of cash and time.
2. It'll cost you more than you think
The total costs of US expansion will vary significantly depending on numerous factors, particularly location and personnel. Approximately 80% of the cost is people-related; US salaries tend to be higher, and do not underestimate the cost of employee benefits such as health insurance and retirement accounts. The Tech Nation and WSGR US Expansion Checklist can be a helpful tool to ensure you have addressed the various logistical considerations.
3. Execution is paramount
You will need the support of experienced advisors for non-core functions like HR, legal and tax. Start-up culture in the UK is more DIY – that won't work in the US. You won't be able to move fast enough to compete with US companies who are highly experienced at deriving value for money from their advisors. Despite superficial similarities driven by the seeming lack of language barriers and cultural familiarity, the business culture is significantly different in the US – in many ways, as different from the UK as doing business in China. Most people tend to think of the US as a single market, but from a legal and tax perspective, it is very fragmented and complex.
4.  Hiring right is the biggest risk
Your biggest early mistakes will most likely be around hiring. The first US employee typically tends to be a VP of Sales or similar, so a key role for the success of the business. But attracting the right talent is extremely difficult and potentially expensive. Why someone should join what is most probably an unknown European company? Cultural differences can play an important role here on how you pitch yourself to potential future employees, and is a factor to bear in mind.
5.  Think outside the box when choosing your location
There are many hubs outside of San Francisco and New York which are an excellent base for European companies, with strong but less expensive talent.  Consider whether your priority is to be close to customers or close to capital – and remember that much of VC money is now flowing outside Silicon Valley as found by Pitchbook.
Be creative with your methods of talent attraction: for example, you could offer European holiday packages (for the entire team, not just the VP of Sales). Also, the opportunity to work from the European headquarters for a few weeks to a month every year can be very attractive to many Americans (only 40% have a passport).
Assessing the risks and the rewards
The value creation driven by the massive market opportunity in US is very appealing to many European technology companies. Your US entry and expansion strategy will depend on your vision for your business's future. Will the US account for most of your revenue in the future? Sometimes, the value creation opportunity offered by your local market is already so significant that it offsets the risk and reward offered by the US.
Toolkit
At Frog, we have supported many companies with successfully expansion and scaling in the US. We have also advised companies that US expansion was not the right path for them at that specific time. You can see our dedicated toolkit for our definitive guide.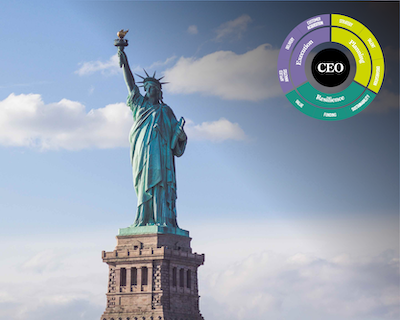 If you need more advice on this subject, there are some useful resources online which could help you make that key decision:
---
About the author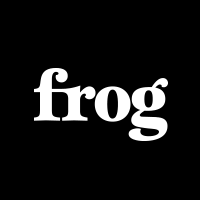 Frog

Frog generates stories about the Frog portfolio, team, events, and other scale up related topics. Let us know what you think of our work.