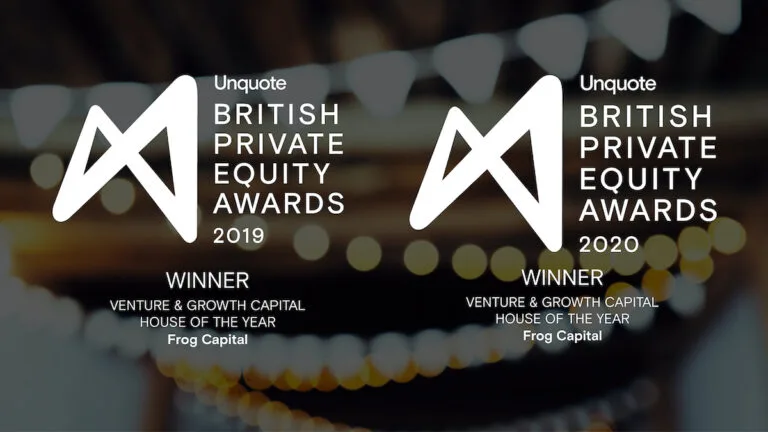 We're delighted to announce that we have come away with the "Venture & Growth Capital House of the Year" award at Unquote's British Private Equity Awards for the second consecutive year.
The award ceremony was held as a virtual event and recognises the contribution of private equity to the growth of British business every year. We were in good company in the growth category, with Foresight and YFM Equity Partners also nominated.
According to Unquote, a leading European private equity specialist and the company behind the awards, our win was awarded for consistently maintaining high standards of work for the whole year, including fundraising.
Unquote says: "The judges and public voters were impressed by Frog Capital's achievements over the judging period. The firm secured a first close for its new fund, Frog European Growth II (FEG II), with a target of €150m. Frog also finalised two investments, first with Amazon analytics software company, Sellics, which wrapped up FEG I, and secondly with health and safety software business SHE Software, kicking off the investment period for FEG II.
"Frog also completed two strong exits: EDITED was sold to Wavecrest while Skimlinks was exited to strategic trade buyer Connexity (with the deal completing during the Covid-19 crisis). Frog's remaining portfolio has also performed well through Covid-19, with no companies requiring emergency funding, six out of eight companies continuing to grow in 2020, and 85% either profitable or funded to profitability."
You can learn more about the award announcement here.
---
About the author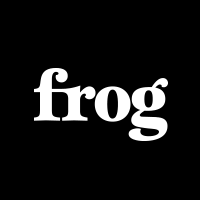 Frog

Frog generates stories about the Frog portfolio, team, events, and other scale up related topics. Let us know what you think of our work.