Frog portfolio company Azimo – a world leader in online and smartphone-based money transfers –  recently announced through a blog post that their service is finally available to senders in Canada (except Quebec). Now, senders can save time with instant transfers to over 80+ countries.
According to Azimo, over a million people used the digital money transfer service to send money abroad during the last year alone. 
In a LinkedIn post, Azimo commented: "Immigration has played a huge role in building a culturally and economically rich Canada. In fact, around 20% of the population were born overseas. Yet the average cost of transferring money overseas is around 5% of the amount sent. That's far too high, and shows that the remittance market isn't working for hard-working people. Azimo's introduction to Canada will help change that."
Canada is home – at least temporarily – to around 400,000 international students. This year, more than 300,000 people will make Canada their permanent home.
Early this year, Azimo set foot in Australia as the newest International Money Transfer (IMT) Fintech, promising faster money transfers and competitive exchange rates.
Read more about Azimo's launch in Canada here. 
---
About the author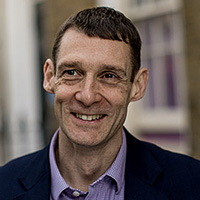 Steven Dunne
Senior Partner
Steven has over 15 years of private equity experience gained both within private equity firms and as a senior executive of private equity backed companies. He joined Frog as CFO and Partner in charge of Portfolio in 2015. He represents Frog on the boards of Mediatonic, Scoota and Edited.