Eight years after its launch in 2012, Frog portfolio company Azimo – a world leader in online and smartphone-based money transfers – is the latest International Money Transfer (IMT) Fintech to set foot on Australia, promising faster money transfers and competitive exchange rates.
Now, customers are able to send money to more than 200 countries and territories, including China, Vietnam, the Philippines, and Thailand. Apart from that, instant transfers are also available for over 50 countries, depending on the payout method. 
Dora Ziambra, Azimo's Chief Operating Officer, says: "We've always been more interested in the Asia Pacific than the US. Australia is also an English speaking country where there's less localisation needed [than other Asian Pacific countries], and it's a place where 30% of the population is foreign born and has connections to another country. So it lends itself as a next step of international expansion."
According to Dora, there's still room for Azimo to offer a competitive product. Australia sends over AU$28 billion remittances abroad every year. In addition to bank-to-bank transfers, Azimo also offers cash payout, mobile wallet, mobile top-up, sending credit to phone, home delivery, as well as bank deposits.
With Azimo's recent partnership with Alipay, China's largest mobile payment app, the UK-based Fintech is also deemed to appeal to Australia's Chinese expat community. To send money instantly to yuan, customers will just need to use their recipient's Alipay ID.
To learn more about Azimo's expansion to Australia, read the full article here. 
---
About the author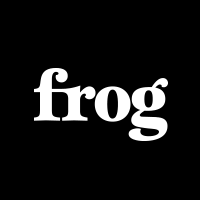 Frog

Frog generates stories about the Frog portfolio, team, events, and other scale up related topics. Let us know what you think of our work.