The global pandemic might have bruised most of the world's economy into a recession but some companies in Fintech are fortunate enough to have dodged serious impediments to their operations and overall expansion.
Amid the lockdown caused by COVID-19, which paused many businesses in the United Kingdom, Frog portfolio company Azimo – a world leader in online and smartphone-based money transfers – takes pride in their steady growth these past months. 
In an interview, Azimo CEO Richard Ambrose highlights that the tech company experienced a 50% to 70% surge in customer acquisition during the height of the lockdown from April to May.    
Since people were restricted from going out, they couldn't send money over the counter, therefore seeking the services of digital providers such as Azimo. 
"It is faster, cheaper, and massively more convenient to send a transfer from your smartphone than it is to go and queue up in a corner shop or venture outside in the middle of the pandemic," Ambrose says.
Apart from that, Azimo's habituation rate consistently remained at 40% before, during, and after the nationwide lockdown. Ambrose defines habituation rate as the proportion of people who have become long-term customers since they first subscribed to the platform. 
Not only did Azimo experience a huge leap in customer acquisition during the pandemic, but the company also saw May to August as their best four months for revenue increase in the history of the eight-year-old scale up. 
Ambrose explains: "That's not only because we've been able to continue the organic growth that we've been enjoying at the beginning of the pandemic, but also because in some of our important receiving markets, the pandemic has caused economic damage, which obviously we don't celebrate, but it has the effect of weakening some of those currencies in countries like Colombia, Brazil, Nigeria. And so if you are a sender, your perception will be you're getting massively better value for money."
Along with the combination of revenue growth, Azimo has also been EBITDA profitable for six months in a row starting from April up until September. Ambrose notes that a greater cost focus including deferring a lot of SaaS spend and hiring, as well as negotiating rent reduction, among others, have greatly helped Azimo's profitability and survival throughout the pandemic.
"Being able to stay on track and hit milestones at times that we'd agreed nine months ago, even during a pandemic, tells a lot about the resilience of the business. It also meant we were in a very fortunate to cash position and we could afford to take a long-term view about how the business would trade."
While the nation is in lockdown, most companies have resorted to remote working. Azimo's hasty transition to work remotely during the pandemic didn't hinder any of their cross-border payments system from running smoothly. 
In fact, Azimo had recently partnered with big service providers such as Siam Commercial Bank (SCB), one of Thailand's leading commercial banks, and Alipay, China's largest mobile payment app, for instant money transfers to China.
Ambrose says: "It was impressive that all of [Azimo's] operational complexity was able to move to a remote working model. It says a lot about the robustness of the platform that we've built and the solidity of the processes that we have in the company."
---
About the author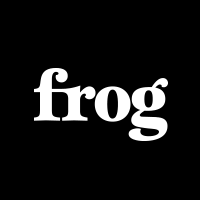 Frog

Frog generates stories about the Frog portfolio, team, events, and other scale up related topics. Let us know what you think of our work.