Frog Capital portfolio company Vulog – a global leader in shared-mobility technologies – celebrates yet another exciting news as their CFO Renaud Bonnevialle was named among Southern France's most inspiring young economic leaders by Institut Choiseul. 
The 36-year-old Finance and Logistics Director ranked 44 among 100 candidates in the 'Choiseul South Region 2020' category, which identifies talents through the Choiseul 100. 
Joining Bonnevialle in the list of winners are Amadeus' Gilles Trantoul, Colas' Laurent Manzon, and Vinci's Blaise Rapior, among others. The Parisienne organisation Institut Choiseul, on the other hand, networks leaders to create ideas that solve some of the world's most critical problems.
Institut Choiseul's President Pascal Lorot comments: "Whether they are working within large companies, ETI, start-ups, institutions or senior regional cultural venues, our young laureates meet the economic, social, environmental and technological give a face to the know-how of the South."
"By embracing the mission of identifying young talents who sometimes think outside the box too beaten, the Institut Choiseul brings a welcome breath of optimism in these times uncertainty related to the global pandemic."
You can read more about this announcement and upcoming news from Vulog on their LinkedIn page.
---
About the author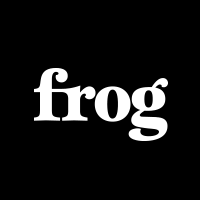 Frog

Frog generates stories about the Frog portfolio, team, events, and other scale up related topics. Let us know what you think of our work.