It's been an eventful year for Frog portfolio company Vulog. Shortly after their CFO Renaud Bonnevialle was named among Southern France's most inspiring young economic leaders by Institut Choiseul, the global leader in shared-mobility technologies won the prestigious Mobility Tech award at KPMG France's Top Tech Tomorrow 2020.
According to KPMG France, Top Tech Tomorrow chose their laureates through an economic model based on five criterias: 
The proposal of new disruptive solutions, products, service offers
Agility to adapt and transform quickly
A capacity to evolve internationally
Sufficient magnetism to attract and capture financing, including in times of crisis, combined with good cash management.
A contribution to societal and environmental aspirations and developments
"In our opinion, they have real development potential, which makes them attractive assets both for private financing players and also for the financial markets," said KPMG France.
Vulog was proudly joined by other well-known French companies such as Mirakl, Doctolib, and Lydia, among others.
The companies in the list were ranked across eight business sectors: Business applications and technologies; Biotech, Medtech and e-health; Consumer Tech; FinTech; Human Capital; Martech; Mobility Tech; and Sustainability Tech and Energy.
Jean-Pierre Valensi, Head of Capital Markets Advisory teams at KPMG France, said: "Beyond the issues of continuity, the health crisis has prompted fundamental reflections on our development models, our consumption habits, work methods and organizations, or even on our individual and collective priorities. Tech players will undoubtedly have an essential role to play by capitalizing on the key dimensions on which their economic model is based."
Meanwhile, Vulog CEO Gregory Ducongé commented in a Linkedin post: "I am thrilled to announce that Vulog has been selected in the #TopTechTomorrow2020 from KPMG with some other great companies in the list! This report highlights tomorrow's tech champions and we're proud to be recognized in such a way."
Read more about the Top Tech Tomorrow 2020 awards here. For more news and updates about Vulog, follow them on their Linkedin page.
---
About the author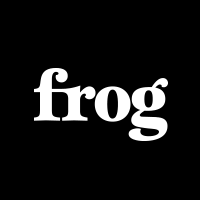 Frog

Frog generates stories about the Frog portfolio, team, events, and other scale up related topics. Let us know what you think of our work.