By Gregory Ducongé, CEO at Vulog
Today marks a major milestone in the automotive industry as Volkswagen launches its "WeShare" carsharing service in Berlin with a fleet of 1,500 e-Golfs, the world's largest, all-electric car-sharing project ever launched (with the exception of China). The group has already announced their plans to duplicate the initiative in Prague and Hamburg by 2020, illustrating the shift that carmakers are taking to become new e-mobility providers and the dire need for this transformation to happen as soon as possible.
It is now indisputable that the future of mobility will be shared, electric and ultimately autonomous. In fact, going shared, electric and autonomous is no longer just a question of fighting congestion in the cities and combating climate change (1 shared vehicle = 10 to 14 private vehicles less off the streets). Today, it is a matter of survival for carmakers that have been re-thinking their strategy to fight against the Ubers of the world.
Entering the car-sharing market by operating large fleets of electric shared vehicles is the first logical step these players should be taking in order to be successful.
Here are 5 reasons why:
Deploy the next generation of electric vehicles at scale and allow customers to enjoy their first experience in an EV
Extend the relationship with their clients and gain direct access to hundreds of thousands of customers
Understand mobility patterns and needs within cities
Bring additional revenue streams to dealer networks by leveraging their existing infrastructure and local market expertise
Increase brand awareness
With the huge "WeShare" project, Volkswagen is joining the list of carmakers who are entering the shared mobility market i.e. PSA Group (Free2Move), BMW-Daimler (ShareNow), Kia (Wible). Volkswagen is taking the lead with this "Go Big" approach, and we look forward to seeing their network of cities grow across continents.
Congrats to the WeShare team that made this happen and let's all share the excitement of seeing sustainable mobility come to life.
The Shared Journey starts now!
---
About the author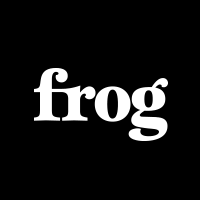 Frog

Frog generates stories about the Frog portfolio, team, events, and other scale up related topics. Let us know what you think of our work.