Skimlinks – the content monetisation platform for digital publishers – were recently included in a Q&A piece by PerformanceIN that explored COVID-19's impact on affiliate partnerships, along with other networks and platforms such as Awin, Pepperjam and Rakuten Advertising. In the Q&A, Skimlinks' VP Revenue EMEA & APAC, Dunia Silan, discussed how current trends are affecting brands, merchants and publishers – particularly on business objectives KPIs, program management and general support during these times.
Firstly, Silan addresses the growing increase of brands and merchants pausing or closing affiliate programs. She says that from Skimlinks' perspective, this decision is counter-intuitive since this is one of the only channels where brands won't face upfront costs and only need to payout to publishers when sales take place. She says, "Readers are engaging more with commerce content more in light of the situation: They want to make sure they buy the right items and publishers are playing a vital role in service journalism. For brands that have products readers need and that can help them adapt to this new reality, commerce content can have real value for them."
In terms of what this means for affiliate partnerships going forward, Silan says that brands and publishers have an opportunity to make readers' lives better, as well an opportunity to work even closer together within their partnerships to comfort readers and take the stress out of shopping during this difficult time. She says, "Readers have essential needs, but they also need entertainment during lockdown. Commerce content can help brands and publishers to deliver on both. It can offer advice on where to buy what they need and offer them ideas to make the best of the situation until things improve." You can read the full Q&A on PerformanceIN here.
To further support their publishers and merchants, Skimlinks have also launched a new product feature that highlights merchants across their platform who are giving back to the community during these unprecedented times. The Editor Toolbar, Merchant Search and Merchant Profile pages have all been updated to highlight merchants who have a Give Back program.
Skimlinks have classified a Give Back merchant as one that is contributing either financially or with products to help fight the COVID-19 pandemic. This includes, but is not limited to:
Electrical manufacturers producing ventilators
Clothing companies producing or donating masks and gowns for healthcare workers
Footwear brands donating shoes to healthcare workers
Businesses donating a percentage of their profits to food banks or other charitable organisations
You can read more about this new feature here.
---
About the author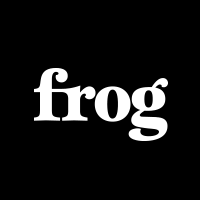 Frog

Frog generates stories about the Frog portfolio, team, events, and other scale up related topics. Let us know what you think of our work.