As COVID-19 continues to impact the publishing industry, Skimlinks – the content monetization platform for digital publishers – has launched new features to help publishers retain their commerce revenue during this difficult time.
Skimlinks' goal is ultimately to be able to send every single click dynamically to whichever program will drive the best experience and highest payout for a given product. Consequently, they have already released several key features that will have a direct impact on content publishers' revenue without publishers needing to do anything or impacting the user experience. These features include:
Revenue at risk report highlighting all the clicks going to newly inactive merchant programs, allowing publishers to update links to revenue generating merchants
More than 1,000 new merchants added to the platform – including dozens with a Give Back program
Dynamic optimization of yield on commerce traffic to ensure publishers are rewarded with the highest EPC available in the market
The announcement of these updates comes shortly after the news that Amazon have reduced the commission rate it offers publishers. As Skimlinks' CEO Sebastien Blanc points out, this comes "at a time of need for the industry and shows one more time how critical it is for content publishers to diversify their commerce mix. Meanwhile, the non-Amazon ecosystem continues rewarding publishers fairly for the sales they drive."
Blanc also provides some statistics to illustrate this point. He says that while a few hundred merchants are unfortunately currently closed out of the 48,500 on Skimlinks, the average CPA across the board has increased by 3%, clicks have risen by 30%, conversions are up by 7%, and overall revenue driven to merchants and publishers is up 50% – as both help people in lockdown getting the products they need or want. As previously explained by Skimlinks' VP Revenue EMEA & APAC, Dunia Silan, brands and publishers have an opportunity to take the stress out of shopping during this difficult time. "Readers have essential needs, but they also need entertainment during lockdown," she said. "Commerce content can help brands and publishers to deliver on both. It can offer advice on where to buy what they need and offer them ideas to make the best of the situation until things improve."
You can read more about Skimlinks' new features here.
---
About the author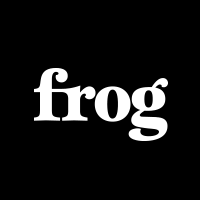 Frog

Frog generates stories about the Frog portfolio, team, events, and other scale up related topics. Let us know what you think of our work.