European digital money transfer business, Azimo, enables payments from Europe to more than 200 countries and territories in more than 80 currencies, reaching more than 5 billion potential customers.
With headquarters in London, and its engineering and operations in Kraków in Poland, they have recently opened a new office in Amsterdam to help them grow their market share for cross-border payments from Europe, which is valued at over EUR 1 trillion.
Last month they also secured a licence from the Dutch Central Bank (De Nederlandsche Bank) to operate in the Netherlands, which guarantees they can continue to benefit from so-called 'passporting' rights to operate across Europe, even in the event of Brexit.
Michael Kent, Azimo's CEO, said: "We looked at many jurisdictions but decided the best place to expand our European operations was the Netherlands. Outside the UK, it's the best place to grow a FinTech company in Europe. It offers a welcoming culture open to innovation, access to talent, a thriving banking sector and a strong regulator."
*
Excellent work by the Azimo team. We look forward to hearing more progress. For the whole article, click here.
---
About the author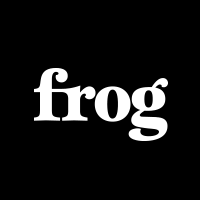 Frog

Frog generates stories about the Frog portfolio, team, events, and other scale up related topics. Let us know what you think of our work.