Orka, a Manchester based staff tech group, has announced the release of Orka Pay, a pay advance platform which allows hourly paid workers to withdraw a percentage of their wages as soon as they've worked a shift. The platform is powered by Frog portfolio company company Modulr, the payments as a service API platform, and is app-based and fully integrated with employers' payroll systems. Workers can choose how much they want to withdraw from their available balance, which allows them to avoid waiting until payday or taking out high-interest loans.
Tom Pickersgill, Orka Technology Group CEO, says: "We're really excited to be able to introduce another product to our stack which contributes to our mission of solving challenges for hourly paid workers. We have learnt a lot about what the hourly paid workforce wants over the past three years. Why should workers have to wait until payday? We know people's budgeting habits are different, and this is where Orka Pay provides complete control and transparency. Orka Pay not only provides workers access to a fantastic benefit, but allows our partner organisations to differentiate themselves from the competition, improving their employee satisfaction and retention rates."
The release of Orka's new solution follows two years of successfully providing the feature to their community of 40,000+ users through sister product, Broadstone, which is already powered by Modulr's secure and flexible payments infrastructure. This latest move sees Orka Pay become a registered EMD agent of Modulr, meaning Orka Pay can act on behalf of Modulr (who is authorised by the FCA as an e-money institution).
Myles Stephenson, CEO and founder of Modulr, says: "We are proud to support fellow innovators who are restless in their mission to bring better financial services to end customers. Powered by Modulr, Orka Pay not only seeks to eliminate the hidden costs of process inefficiencies inherent in the employment services sector, they are also making payments work for their end customers, in a way payments never have before."
You can read more about the launch of Orka Pay in The Fintech Times.
---
About the author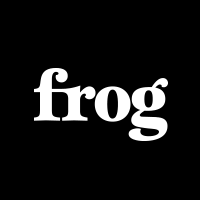 Frog

Frog generates stories about the Frog portfolio, team, events, and other scale up related topics. Let us know what you think of our work.