Modulr, the Payments as a Service API Platform powering major brands like Revolut, Sage and Paxport, have launched a new video on "Everything you need to know about UK Payments", covering the history of payments and explaining the different players and regulators in the UK payment system. The most valuable takeaway from their new video, however, is their suggested strategy for how you can use payments to build a successful business.
Tom Mullally, Modulr's Head of Product Management, explains that you can think of payment systems like public transport that takes you from point A to point B – Some types do it more quickly and some do it more cheaply than others. Knowing what each payment scheme is designed to do is the first step in understanding how you can use payments in your business. In the video, Tom explains the major payment systems in the UK, including the following, which are the most relevant to businesses:
Bacs – You can send up to £20 million in one Bacs payment. The downside is the process hasn't changed since it started in 1968, so it still takes three days for payments to clear.
Faster Payments – The benefit of Faster Payments is instant cashflow. This offers huge potential for businesses to drive efficiency and deliver better customer experiences, but not all businesses are taking advantage of it yet.
CHAPS – This system is for settling high value or sale transactions. This is the underlying UK payment system and both Bacs and Faster Payments use CHAPS to settle a few times a day.
Tom also outlines the major players in UK payments. Modulr falls into the EMI (E-Money Institution) category, which is an organisation that's been authorised by the FCA to issue electronic money. The main difference between a bank and an EMI is that a bank takes deposits to lend money out and makes money on the difference, whereas an EMI holds 100% of funds at all times and makes its money on payments and accounts. Modular is also a direct participant of the Faster Payments and Bacs schemes, which means they are able to hold and settle funds at the Bank of England directly. They are also a principle issuing member of Visa, which allows them to issue Visa products directly. All of this means Modulr's payment service is regulated in the same way as a bank's payment service, however they don't deal in interest – They're built for innovation and flexibility.
How can you use UK payments as your competitive advantage?
As Tom explains in the video, "we're moving towards the instant economy where everything in our lives is consumed and acted upon in real time. This is having a dramatic impact on both consumer and business expectations. For any business that accepts or deals with payments, meeting these expectations requires an agile infrastructure, built for innovation. And that's where the real power of FinTech lies. New payment providers can meet the demands of businesses where banks are falling short." With a modern API driven infrastructure, you can:
Automate payment flows, including receivables, payables, collections, and disbursements;
Embed innovative payment offerings into your workflows and customer experiences; and
Launch new products and services, or even build your own bank.
All of this can help your business to compete effectively in the instant economy. To learn more, you can watch Modulr's full video here.
---
About the author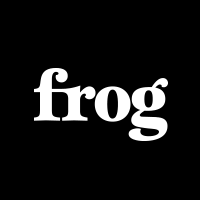 Frog

Frog generates stories about the Frog portfolio, team, events, and other scale up related topics. Let us know what you think of our work.