Frog portfolio company Modulr – the Payments as a Service API Platform for digital businesses – has been awarded the 'Best Initiative from an SME' award at this year's Card & Payments Awards. The Awards, now in their 15th year and held on 6th February 2020, recognise customer service, excellence and innovation in the UK and Irish card and payments industry, and is judged by an independent panel of industry experts.
Modulr were awarded in particular for their work gaining direct participation to Faster Payments, which they announced late last year. This enables them to now process payments without going through a commercial bank, as well as connect directly to the payment schemes removing the operational reliance on third-party bank systems.
Modulr's award win is a fantastic recognition from their peers for their hard work in driving efficiency and reliability for their customers through direct access, and solidifies them as a leader within the payments industry.
You can see the full list of winners at this year's awards here and read more about Modulr's direct access to Faster Payments here.
---
About the author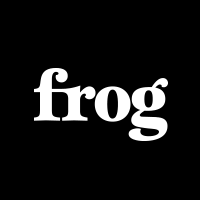 Frog

Frog generates stories about the Frog portfolio, team, events, and other scale up related topics. Let us know what you think of our work.