Following an exclusive announcement in Handelsblatt, we're delighted to report that our portfolio company, full-service real estate agent McMakler, one of Europe's fastest-growing  real estate platforms, has raised €50m in series C funding.
The round was led by Israel Growth Partners, the leading late-stage investor in Israel, and Target Global. We also took part in the round and remain their largest institutional shareholder.
From the beginning McMakler has operated a hybrid business model, which combines a centralised digital core with face-to-face, personalised service on site. In 2018 the company achieved 500% year-on-year increase in transaction volume with procured real estate volume of 400 million Euros, making them Germany's market leading hybrid real estate agents. The target for 2019 is to exceed one billion Euros.
"The company's continuous and sustainable growth since it started shows that we're on the right track with our hybrid model and that customers trust us", says Felix Jahn, founder and CEO of McMakler. "Our focus is still on improving the service quality in real estate to bring it up to a new level. With this latest funding round we're fully equipped to establish McMakler as the leading hybrid real estate agent in Europe."
The new funds will be used to further develop McMakler's transaction platform, in-house technology and digital tools and increase efficiency to provide an even faster and more transparent marketing process for sellers and buyers, as well as further expansion of McMakler's teams in Germany, Austria and France.
For further McMakler news, read more here.
---
About the author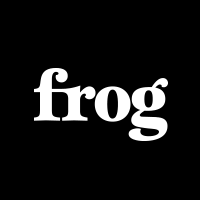 Frog

Frog generates stories about the Frog portfolio, team, events, and other scale up related topics. Let us know what you think of our work.