Abe Smith is an entrepreneur and investor with a successful 20-year leadership record in technology. To date he has founded, built and sold three fintech companies and helped drive the growth and exit value of multiple other technology businesses.
As the founder and CEO of Dealflo, he built the company from nothing to processing over $15bn transactions pa within a few years until its acquisition by OneSpan Inc. in 2018.
Prior to Dealflo Abe built a series of fintech ventures including Proficient Europe (AI-driven customer engagement), Geneva Partners (fintech brokerage) and Atomic (financial management tools), helping create over $1bn of shareholder value in the process.
Abe now invests in and advises early stage technology companies as founder and CEO of Genevatek.
Dear Abe
So, you think you're a big shot? It's 2006, you just sold Proficient Europe – your second exit – and you've got enough to pay off your mortgage and a bit besides. What's next?
Well, it so happens that some time back I was in a remarkably similar situation. The choices I made then and since have taken me on a roller-coaster ride through near bankruptcy to business success, another much bigger exit and financial independence (with side orders of agony and the occasional ecstasy along the way).
Over that period there were, perhaps, a few things I learned which had I known then, might have made the journey better and the outcomes bigger.
I hope that in light of this, you'll hear out your older, balder doppelganger in passing on a few thoughts with your success and well-being in mind…
1 – Think bigger
You've always been ambitious but ambition is all relative. You're going to build competitive businesses which address huge, global markets. Aside from execution (we'll come to that), the only thing limiting you is self-belief. Forget about what you think is probable or sufficient and focus on the art of the possible. Thinking big from day one will change the way you approach your businesses – how you value them, who you hire, when you hire, how you raise capital – and can ultimately become a self-fulfilling prophecy.
2 – Get help
Your role as CEO is in its infancy and there's a lot you don't know. You're naturally good at picking things up along the route but experience alone is not the most efficient way to learn. Find a mentor – someone you respect and get on with and who has already weathered the journey you're about to undertake. It'll save you time and help you enjoy the ride.
By the way, on the subject of learning I know you're not biggest fan of business self-help books but make an exception for 'The Five Dysfunctions of a Team' by Patrick Lencioni (no, not the Blinkist version). It's worth it.
3 – Believe in your ideas and build your own IP
That idea you had in the 90's about automating food delivery logistics – they did it. They also nailed that instant point-of-sale finance business you thought of. At the time of writing this, those companies – Just Eat and Klarna – worth around $12bn collectively.
You've often started with 3rd party IP and build around it to create value. Yes, this can give you a head start but it also creates dependencies and can limit growth and outcomes in the long term. Believe in your ideas, give them a shot and build them from the ground up.
4 – Keep your code close
Following on from the last point, it's a false economy to outsource your engineering at the outset. Early stage technical debt quietly accrues interest until it has a nasty habit of getting called in, right when you're growing at your fastest and least capable of paying it off.
Later on, when managing your burn rate, getting non-core code cut overseas can be sensible, but for the building blocks of your IP – the fundamental structure and quality of your product – you need to keep it in the family. Engineering needs to be on the founding team.
5 – It's all about the team
I know you're good at wearing multiple hats in the early stages of a venture but pretty soon it'll become all about your team. The things you're directly responsible for will become vision, culture and hiring. Everything else will be down to the people around you so you need to become extremely good at finding and keeping world class talent. That will also mean taking some tough decisions when it comes to loyalty vs. capability.
6 – Respect your boundaries
Business is important, I get that, but it's still firmly in the 'means' camp. Your family, however, is the 'ends'…or at least an important part of it. You'll get to know people around you who unwittingly sacrifice the most important thing in their lives for the sake of pursuing their business dreams. It's not a good trade and you're in danger of making it.
And the crazy thing is, it doesn't take much. Define some boundaries – family vs. business time. Treat your family commitments with the same level of care and engagement as your business commitments. Don't take your phone to the beach. Little things…
Anyway, don't get put off by all this hindsight sagacity. The truth is that even if you did everything the same as me, it wouldn't be so bad. So go for it – what's the worst that can happen?
All the best,
Abe
PS – that convertible Jag the guy said would be 'an investment'? Not so much.
---
About the author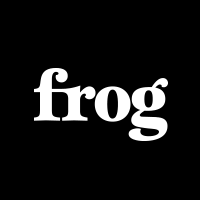 Frog

Frog generates stories about the Frog portfolio, team, events, and other scale up related topics. Let us know what you think of our work.