It's May, the year is 2004 – a few years after the dotcom crash – and my company is making great progress having only raised £100K of seed money. The pipeline is building nicely with some massive companies expressing interest in my product.
As the CEO/Founder and the sole sales person in the company, I have managed to get a giant whale on the hook, let's call it "X Group". They are the biggest mobile operator in Europe with operations in Germany, UK, France, Netherlands, Italy and five other countries. The value of this deal is potentially €10m-€12m which would transform my business. They are testing our product in many of their sites, things are going well and we are receiving excellent feedback from the users.
One month later, our pipeline is getting stronger and stronger, and there are now four official requests for proposal (RFPs) issued to Arieso worth £20m. My reaction is simply "Wow!" given that there are only four of us in the company! On the back of this momentum and traction, I succeed in raising my A-round investment of £1.5m. I start hiring, all is going well and I am super confident.  All the users love my product and we are beating the results of our nearest competitor. "X France" and "X UK" are super supportive of my company, whereas "X Germany" favour our German competitor.  "X Italy" are also leaning towards our product.
The RFP and the process are driven by "X UK" and when it comes out, it reads just like our product manual. I am thinking our competitor is in trouble, as we are 100% compliant and they are not. This adds to my sense of security that surely being 100% compliant with the RFP will make us the no-brainer choice for purchasing. Arieso and our German competitor are both shortlisted to go into negotiations with purchasing, which is to take place in the UK. This is really positive for us.
As the negotiations progress, it becomes clearer and clearer that things are getting really political and Germany's influence and power is showing. But as a technologist, I still have belief. My product is the best, I have the technical trial results to prove it and many of my engineers will want nothing else. Purchasing ask all of the operating companies in different countries to choose the product of their choice and say how much they will spend with the vendor. X Germany chooses our German competitor, France chooses my product, UK chooses my product, Italy does not express a preference.
Now we are in November 2004 and we get the news that "X Group" has decided to award the multi-million-pound contract to our competitor. Literally overnight, 70% of the rest of my pipeline disappears because our competitor has the momentum.
In January 2006, I realise that being beaten to second place is not a good position to be in, and I need to either reinvent the company or die.
Below is a list of mistakes I made which lost me this deal and nearly the company with it:
I focused on making the users happy, believing they were the decision makers
I believed the best product will win
I was ignorant of the politics in the account
I did not sell to and convince the budget holders and the executive sponsors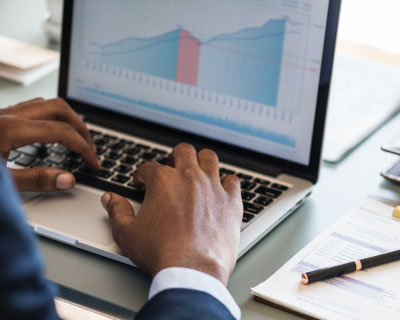 ---