For Vulog, the world's leading shared mobility platform, 2021 has been a year full of accomplishments, with the most recent success being the "Cars-as-a-Service (CaaS) Solution of the Year" Award.
The AutoTech Breakthrough Awards program aims to analyse and evaluate the industry's most innovative automotive and transportation technology categories, including categories like Connected Car, Electric Vehicles, Engine Tech, Automotive CyberSecurity, Sensor Technology, and Traffic Tech. Over 1,400 nominations from 15 different countries across the globe were evaluated and compared amongst their peers.
Vulog's technology has exponentially evolved to encompass carsharing and shared mobility demand in over 50 cities worldwide, totalling up to 20 million trips per year. This year so far, the worldwide pioneer in shared mobility software and services implemented multiple major initiatives for prominent OEMs, and also a specialised in-house mobility showcase initiative, Leo&Go, a real-life carshare laboratory in Lyon with a fleet of 300 free-floating hybrid and electric cars.
Gregory Ducongé, CEO of Vulog, highlighting the innovation ethos of the company, says, "Over the past 15 years, Vulog has become the industry leader in shared mobility technology. Our technological & industry-specific expertise is leveraged to provide the best in class solutions to operators and catalyze the next generation of innovative car-sharing services."
You can read more about Vulog's award win here.
---
About the author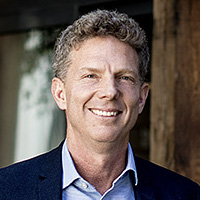 Mike Reid
Senior Partner
Mike launched Frog in 2009, after seven years in industry and 12 years at 3i. He represents Frog on the boards of Clue, Evotix and Modulr.