Frog portfolio company Vulog – the global leader in shared mobility technologies – have announced the official launch of Leo&Go, their 'Mobility Showcase' project in Lyon, France.
Several municipal authorities in Lyon have advocated for increased availability of carshare services in an area where 40 percent of vehicles are left unused during the weekdays. When it comes to decreasing personal vehicle dependency, free-floating carshare is critical since it allows individuals who do not own a car to use one when they need it. But running a successful system is difficult, requiring cutting-edge technology, sound operational practices, and integration with the broader transportation ecosystem to be effective. If we want to make cities more sustainable, we need carshare alternatives that can keep up with the fast rate of innovation that is occurring across the shared mobility industry.
Powered by Vulog's AiMA technology platform, Leo&Go's fleet of 300 free-floating electric and hybrid vehicles will service the Greater Lyon area and enable Vulog to test out new technology features that advance the car sharing sector with their in-house experts and technology partners, including predictive demand, multimodality/MaaS, smart charging/V2G, and autonomous mobility. Toyota and Stellantis are among Vulog's key partners for the Leo&Go initiative, and more partners will be revealed in the weeks to come.
Vulog CEO Gregory Ducongé said that "Vulog has developed unique technological expertise and know-how that we want to leverage to catalyse the next generation of car-sharing services". Running Leo&Go will enable Vulog to better fulfil their clients' expectations across the globe by providing innovative solutions that have been tried and validated at scale, as well as assisting them in powering their own shared mobility services of all types.
You can read Vulog's full announcement here.
---
About the author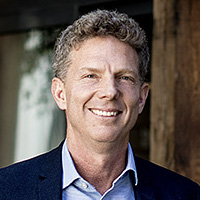 Mike Reid
Senior Partner
Mike launched Frog in 2009, after seven years in industry and 12 years at 3i. He represents Frog on the boards of Clue, Evotix and Modulr.