Vulog, the global leader in shared mobility technologies, have announced a new partnership with Zoov, the electric bike manufacturer and operator, aimed at diversifying their offering to existing clients and potential prospects. Zoov is the technological benchmark when it comes to self-service electric bikes in Europe, thanks to smart, effective, sturdy electric bikes, as well as a compact, economical parking and charging infrastructure. They also allow European operators to incorporate their electric bikes into their mobility solutions, or to enhance their existing service thanks to their IoT technology and fleet management tools. The new partnership with Zoov enables Vulog clients to execute a seamless transition into the multimodal space, allowing users to combine the shared electric bike with other forms of transport (car, metro, etc.) within a single trip to arrive safely, efficiently, and sustainably, at their final destination.
Vulog builds the technology solutions that power the most successful shared mobility businesses in the world. It provides smart and flexible SaaS mobility solutions including advanced fleet management tools, consumer facing mobile applications and connected vehicle technology to launch large-scale fleets in three months. "This new collaboration with Zoov allows us to advance the development of micromobility and multimodal services," says Gregory Ducongé, CEO of Vulog. "We have now made it faster and simpler to establish an electric bike-sharing service, expanding the number of ways users can travel door-to-door and ultimately reduce traffic congestion and pollution in our cities."
"Since the inception of the company, we have been working on building the most reliable and sustainable electric bike-sharing service. Partnering with Vulog, we are now able to speed up the adoption of electric bikes as one of the main means of transport in European cities," says Amira Haberah, Co-founder of Zoov.
The shared mobility movement is dedicated to reducing dependency on private vehicle ownership, and thereby mitigating congestion and pollution in cities. The majority of urban trips are less than 10km, so electric bikes are a critical part of the city mobility ecosystem.
You can read more about Vulog's announcement here.
---
About the author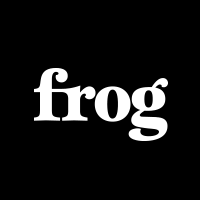 Frog

Frog generates stories about the Frog portfolio, team, events, and other scale up related topics. Let us know what you think of our work.