Vulog, the global leader in shared mobility technologies, have announced the launch of their new B2B Suite, aimed at helping their customers to increase and secure recurring revenue by addressing the B2B market segment. Shared mobility operators are constantly looking for innovative ways to enhance their offerings, and the B2B Suite enables mobility service providers to address businesses who are seeking cost-efficient ways to get their employees back on the move safely and sustainably with the most advanced service currently available on the market. ​
Vulog's new offering seeks to support their customers to:
Maximise their business performance with new & recurring revenue streams;
Enlarge their user base by eliminating the B2C first trip barrier; and
Increase and secure their utilisation rate with corporate agreements.
To coincide with the announcement, Vulog have put together a case study based on the experience of Poppy using the B2B Suite. Poppy are a popular multimodal shared mobility service in Belgium, owned by D'Ieteren, the largest national car dealership. They manage a fleet of over 1,000 vehicles including electric cars, mopeds, and scooters in Brussels and Antwerp. They launched their B2B service in response to customers reaching out to them to request a company-specific offering. In terms of the primary motivations of companies benefiting from their B2B offer, Poppy cite these as being:
The comparative low-cost when compared to the traditional leasing option;
The ability to have an end-of-month invoice to manage internal accounting and recover the VAT; and
The ability to have an individual access with their own dedicated back office to manage their mobility activities.
Regarding Poppy's next steps with their B2B solutions, CMO Laetitia Gutierrez Martinez says, "It is a crucial period for shared mobility. Today we are in the situation where everyone is interested and reflecting on the topic, as it is at the centre of the debate with everyone asking how we are going to move in a sustainable and safer way with COVID-19. It is a unique moment for us, to remain agile and adapt to this new environment. Our challenge is to meet the needs of individuals and give corporations a safe and sanitised transportation option for their employees."
You can download a brochure on Vulog's new B2B Suite here, and read their Poppy case study here.
---
About the author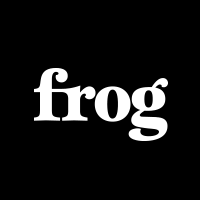 Frog

Frog generates stories about the Frog portfolio, team, events, and other scale up related topics. Let us know what you think of our work.