The automotive market is experiencing a revolution as it shifts from a traditional, century-old industry built upon internal combustion engine (ICE) vehicles towards a disruptive business model driven by e-mobility. One challenge faced by stakeholders in the car industry is the skepticism from consumers who remain reluctant about breaking old habits. However, in the latest publication from their Insights series, Vulog – the global leader in shared mobility technologies – advocate that electric vehicle (EV) adoption can be encouraged via carsharing services.
Vulog explain that carsharing offers an opportunity for consumers to 'test' electric vehicles. They see this as an excellent way of expanding current markets and capturing new market segments. The Vulog teams says, "accelerating EV adoption in this way ensures that an automaker stays competitive and actively contributes to the combat against climate change".
In their new report, Vulog cover:
The history of the electric vehicle;
How EVs have gained traction in the global automotive market;
Insights into political and economic events that are driving EV adoption across the industry;
The most common consumer fears with regard to EVs and solutions for moving forward; and
A thorough analysis behind why carsharing is the answer to stimulating EV adoption among consumers.
You can read the full report here, and find more from the Vulog Insights series here.
---
About the author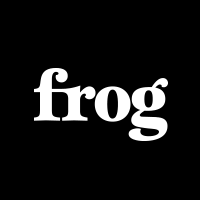 Frog

Frog generates stories about the Frog portfolio, team, events, and other scale up related topics. Let us know what you think of our work.