Micromobility seems like a necessity now more than ever since we've learned about the harmful environmental impacts of car pollution. It is not surprising, therefore, to see a rise in shared, electric, and micromobility transportation in any urban setting in the world. 
Shared electric mopeds are quickly gaining popularity due to its sustainability, cost-efficiency, and overall safety. In fact, cities have experienced a 30% increase in shared, electric mopeds since August 2019.
In their latest published piece from the Insight Series, Frog Capital portfolio company Vulog – the global leader in shared mobility technologies – pens their essential guidelines to selecting the right electric moped for your shared mobility service. 
Vulog partners like Askoll, BLITZ, and UNU, among others, contribute greatly to the shared, sustainable, and electric mobility revolution. Here, they give their answers to the question, "What factors should moped sharing operators consider when choosing a moped model?"
Askoll International Export Manager Marco Cazzola says: "Reliability, ease of use, great user experience, 24/7 service and after sales service."
Raphael Moszynski, BLITZ founder and CEO, suggests: "The robustness of the vehicle, the partnership with the manufacturer and how maintenance challenges will be solved to provide the best experience to the end-user."
Meanwhile, UNU Director of Mobility Services Felix Jonathan Jakobsen says: Although the initial investment is obviously heavy, don't focus on the price tag alone. The dangerous costs lie in inefficient operations and these costs can be saved in the long run."
According to Vulog, every city and operator is unique, which is why the key to your business' success is choosing the best vehicle partner. You can read the full report here, and find more from the Vulog Insights series here.
---
About the author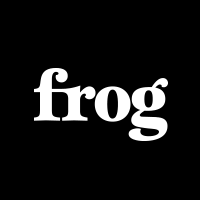 Frog

Frog generates stories about the Frog portfolio, team, events, and other scale up related topics. Let us know what you think of our work.