Automotive News Europe have recently published their Rising Stars for 2020, with Vulog's CEO Gregory Ducongé included in the list of talented automotive executives in the Mobility Services category. The 10th annual Rising Stars awards recognise fast-climbing auto leaders who are already taking big steps forward in the industry. From automakers to suppliers, manufacturing to connected cars, engineering to sales, each Rising Star has spearheaded change and made progress up the career ladder.
Of the 2020 group, Automotive News Europe Associate Publisher & Editor Luca Ciferri says, "These 20 people possess the flexibility and talent needed to lead the auto industry into this difficult transition. We need them more than ever because fresh ideas will play a pivotal role in helping the industry adapt to a "new normal" that today is still difficult to properly assess."
For this year's awards, the winners were inducted in a virtual ceremony in early July and are also profiled on the Automotive News Europe website. In his interview, Gregory cites building the team at Vulog as his greatest professional achievement to date. He also adds that the best advice he's ever received was to "build a team of people who are better than you but share common values. Throughout my career I have had the great fortune to be surrounded by terrific leaders."
When asked what advice he would give to a person considering a career in the auto industry, Gregory says, "Keep in mind the auto industry is changing really fast. The auto industry, as we know it, will soon no longer exist. Everything is shifting toward a mobility industry. Don't be afraid to bring new ideas to the table. The next 10 years will be incredible because this industry will transform."
You can view the full list of Rising Stars here and read Gregory's full profile here.
---
About the author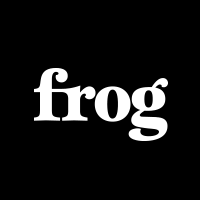 Frog

Frog generates stories about the Frog portfolio, team, events, and other scale up related topics. Let us know what you think of our work.