Vulog – a Frog Capital portfolio company and the global leader in shared mobility technologies – has recently announced their annual 'Top 21 Influential Women in Mobility.' The report, which is now on its third instalment, showcases the unique perspectives of 21 women from across various fields and industries.
From carsharing and ride-hailing to private industries and public/government organisations, or academia, the list features these women and many more:
Monica Wejman, Vulog
Chandra Morando, Kyte
Dr. Patricia Nzolantima, Bizzoly Holdings, Ubizcabs
Hannah Parish, Lyft
Amélie Phelip, Arval BNP Paribas Group
Annie Pin, ALD Automotive
Britta Reineke, ellectric
Meyseng Se Tchao, DEKRA
Sara Sloman, Elmtronics
Christiane Soppa, Bosch
Monica Wejman, Managing Director at Vulog, commented: "It's an honour to be mentioned in this list of phenomenal women that are changing how people move, with a focus on accessibility, inclusivity and sustainability. Big things to come. Congratulations to all!"
In a blog post, Vulog said, "Vulog's Top Women report ensures that – pandemic or no pandemic – the incredible women driving change, but especially in the mobility revolution, are given a voice and honored for their contributions to the industry and society at large.
In handing over the mic to the industry's Top 21 women in mobility, we gain important insights into their vision of how mobility supports and/or impacts global efforts to accelerate sustainability and promote inclusion. One key takeaway from the pandemic is the capacity for new mobility to mitigate both issues and act as a catalyst for long-term change."
To know more about the report and see the full list, download it here.
---
About the author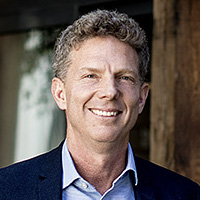 Mike Reid
Senior Partner
Mike launched Frog in 2009, after seven years in industry and 12 years at 3i. He represents Frog on the boards of Clue, Evotix and Modulr.