Germany's leading digital education platform, sofatutor, recently announced a welcome treat for design enthusiasts. On 25th November, the Frog portfolio company will be participating in a UXDX virtual conference called "Aligning Team Objectives: The Strategic Value of Design" to discuss the latest happenings in user experience (UX), user interface (UI), software development, and product.
sofatutor UX Designer Noemi Bellioni will be hosting and moderating the live interactive session to talk about aligning your team's objectives through design strategies as well as through the shared language of design systems, research, and design thinking. Here, event attendees will be able to join the conversation, share their insights, and ask questions to speakers.
Meanwhile, Soeren von Sebelin, sofatutor Product Owner, will be speaking about customer centricity and product direction. His session "Planting The Right Discovery Environment" will explore the ecosystem that the Product Team in sofatutor developed to enable Discovery work.
The session will also allow Soeren "to share his learnings from the change and why it is important to not only have the right tools, but also the common ground on which the teams can bloom and bring sustainable success."
Soeren and Noemi will be joined by other influential speakers in the design field like Outfittery Senior Product Manager Emilie Lindström, Coder Bee Senior Android Engineer & Founder Sowmya Guru, and Accenture UI/UX Designer Giacomo Gabrielli.
The UXDX virtual design conference is open to everyone. Visit here to learn more about the free one-day event and how to join and secure tickets.
---
About the author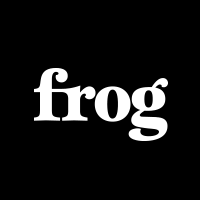 Frog

Frog generates stories about the Frog portfolio, team, events, and other scale up related topics. Let us know what you think of our work.