Skimlinks has launched a programmatic product which offers advertisers high-conversion audience segments, while rewarding publishers for the purchase intent they create.
Audiences analyses the behavior of the 1.3bn daily unique users across Skimlinks' network of 55,000 digital publishers, which includes Time Inc, MailOnline, The Independent and Refinery29, to define target audiences for advertisers at brand and product category level. Audiences automatically shares revenues with Skimlinks' publisher partners based on the user behaviour data – such as the 15 billion daily purchase intent signals they contribute.
"Audiences by Skimlinks is about giving power to the publishers, so they stand a chance against the power of the platforms", said Skimlinks CEO and co-founder, Alicia Navarro. "We've been observing the increasing power that platforms such as Facebook and Google have due to their scale, and are concerned about what that means for independent content creators as they try to negotiate advertising terms or understand the broader shopping intent of their audience. Skimlinks has always been a publisher-driven company, and we are leveraging our scale now to empower our publishers. Individual publishers that are part of our co-operative will benefit both with data revenues and audience insights, in ways that they couldn't achieve on their own."
Jo Holdaway, Director of Strategic and Commercial Data at ESI Media (London Evening Standard, The Independent and I) said, "by working as part of Skimlinks' collective of media owners – from large publishers like us to community forums and independent bloggers – we all benefit from a broader and deeper dataset, both in our own understanding of audience behaviours and our proposition to advertisers."
---
About the author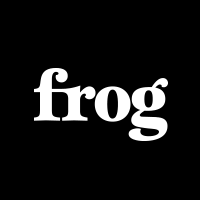 Frog

Frog generates stories about the Frog portfolio, team, events, and other scale up related topics. Let us know what you think of our work.