Frog portfolio company Sellics – the leading global Amazon merchant software – have in recent weeks launched a series of various content to inform their audience on COVID-19's impact on Amazon sellers and e-commerce. This is in an effort to support their customers during this time as effectively as possible.
Sellics began their series by publishing a report on their predictions for COVID-19's impact specifically on Amazon Sellers. The report is based on a survey conducted by Sellics, wherein around 300 brands responded to questions based on their current sentiments towards the situation and how they expect it to affect demand, supply and advertising.
The key survey questions covered topics including:
Are Amazon Sellers preparing for a long-lasting economic crisis?
How hard have their businesses been hit so far?
Alternatively, has the viral outbreak provided a silver lining and boosted sales?
Amongst some of the report's key findings are that, while many expect the crisis to last more than two months followed by a long-lasting recession, brands are optimistic about e-commerce and expect increasing online sales. For example, 58% of survey participants think that staying at home while being more conservative with spending will, in sum, cause consumers to spend more time with online shopping. You can read the full report here.
Sellics followed up on their report by streaming a live webinar where Sellics CEO Franz Jordan and Jérôme de Guigné, Founder & Managing Director of E-Comas, further unpacked how Amazon brands can navigate the COVID-19 crisis, including their industry insights and actionable tips for sellers. You can view a recording of the live discussion here.
Sellics will be exploring COVID-19's impacts on their website and providing ongoing recommendations for sensible measures that brands and agencies can take. They also are publishing a weekly COVID-19 email newsletter.
---
About the author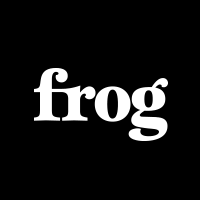 Frog

Frog generates stories about the Frog portfolio, team, events, and other scale up related topics. Let us know what you think of our work.