Franz Jordan, CEO of Frog portfolio company Sellics – the leading global Amazon merchant software – was recently featured in an interview with StartupValley about the vision behind Sellics and what makes the business unique. Sellics was founded in 2014 as the world's first Amazon SEO software and the team have since expanded their features range to offer an all-in-one solution that allows brands to control and optimise their entire Amazon business. Today, Sellics serve about 4,000 customers in 30 countries.
Franz cites the vision for Sellics as being able to help brands and their agencies to achieve maximum success with their products on Amazon and continue to grow. Their simple and intuitive all-in-one solution helps them to accomplish this. Franz says, "In the UK, for example, Amazon dominates about 30 percent of the e-commerce market. This means that all brands should at least consider joining the platform."
What makes Sellics unique is that no other solution on the market covers the entire sales spectrum. "With Sellics, our customers can control Amazon SEO and Amazon Advertising, view the current status via a live profit dashboard and manage the reviews of all their offers at once," Franz explains. "They can analyse offer niches via product research and use the competition, price and buy box monitor to place their products more successfully and react faster to the actions of their competitors. Our customers can also use it to manage stock levels and delivery times. In a nutshell, we provide a full overview of the sales strategy and performance." Additionally, Sellics are part of the Amazon Developer Council, which enables them to leverage the potential of Amazon innovations for their customers.
When asked about his advice for fellow founders, Franz advocates that the market is the most important success factor. He says, "A large and still growing market significantly increases the chances of success." He also recommends adapting your strategy if something doesn't work; relying on proactivity rather than only hope. Finally, Franz says, "Don't give up! Every company goes through several difficult phases, especially in the beginning. But when things are getting more difficult, it simply means you have to work harder."
You can read Franz's full interview here.
---
About the author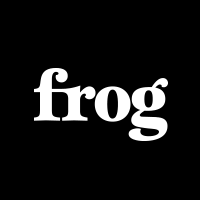 Frog

Frog generates stories about the Frog portfolio, team, events, and other scale up related topics. Let us know what you think of our work.