Last week, innovative financial platform Revolut announced the extension of their long-term strategic partnership with Modulr, the Payments as a Service API platform for digital businesses. Revolut has used Modulr's API platform since 2017, enabling quick account creation and fast transaction processing. As their ongoing relationship continues, Modulr will be providing the 24/7 payments infrastructure which powers Revolut's unique and extensive range of financial products.
The flexibility, resilience and scalability of Modulr's technology has played a key role in Revolut's rapid growth. With Modulr's support, Revolut has been able to offer over 12 million customers a robust suite of financial services, including UK GBP current accounts with sort codes and account numbers, along with access to UK payment schemes including Faster Payments, Bacs and CHAPS.
The extended partnership with Modulr will fuel further innovation for Revolut, as the two FinTechs pursue their ongoing mission to disrupt financial services.
Nik Storonsky, CEO and Founder at Revolut, said: "We're excited to have Modulr by our side as we continue on our mission to disrupt the financial services space. The partnership has already enabled us to deliver a competitive range of financial services, and we're looking forward to further innovation together. We're looking forward to launching more hugely beneficial products to Revolut customers, powered by Modulr. Now more than ever, our customers around the world need the tools to manage their finances conveniently and proactively." 
Myles Stephenson, CEO and Founder at Modulr, said: "Revolut is a leading challenger in the financial services space, with a drive to building products that meet the demands of our changing world and today's Instant Economy. With Modulr's commitment to payments innovation, the partnership is a natural fit. We're excited to continue our journey with Revolut and look forward to seeing the impact of their future innovative releases." 
You can read more about this announcement here.
---
About the author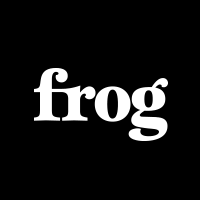 Frog

Frog generates stories about the Frog portfolio, team, events, and other scale up related topics. Let us know what you think of our work.