Frog portfolio company Modulr has been recognised as the first non-bank or building society to join the Confirmation of Payee (CoP) service. 
The Payments-as-a-Service API Platform for digital businesses launched the feature to protect their customers from malicious redirect payment otherwise known as authorised push payment (APP) fraud. Scams like APP fraud take a serious toll on businesses and consumers every year, often costing them millions with a small chance of recovering the stolen money. 
CoP ensures that Modulr's customers are safe from fraudulent activity because it automatically checks if the recipient's name and account details match the information held by their payment service provider. If the details don't match, the user will be warned so they can confirm their identity and personal information. 
The service is likewise beneficial for businesses as it can greatly reduce the risk of direct financial losses due to fraud.
Myles Stephenson, Chief Executive of Modulr, says: "We're committed to delivering the very latest innovation in payments to our customers, and I'm delighted that we are the first non-bank or building society to offer Confirmation of Payee. Thousands of consumers and businesses fall victim to social engineering scams every year in the UK. Modulr is always looking for ways to help our customers keep their money safe."
Brian Cunnington, SME for the CoP project team, Pay.UK says: "We are delighted to see Confirmation of Payee now making a difference in the UK payments environment. The new service offers protection for consumers through the account name checking service, reducing errors and fraudulent misdirection of funds."
You can read more about this announcement on Modulr's website here.
---
About the author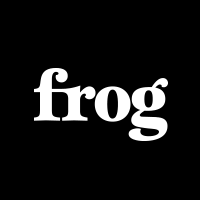 Frog

Frog generates stories about the Frog portfolio, team, events, and other scale up related topics. Let us know what you think of our work.