Frog portfolio company Modulr—the Payments-as-a-Service API platform for online businesses—has said in a statement that they have secured new investment from FIS Ventures, the corporate venture arm of global financial technology leader FIS, for an undisclosed amount.
"FIS plans to leverage Modulr's API-based payments infrastructure to facilitate and automate realtime, business-to-business, payments in the U.K. and Europe as part of FIS' broader real-time payments strategy," Modulr said. 
Modulr CEO Myles Stephenson commented: "FIS and Modulr share the same ambition, to enable businesses to move fast and transform their payment processes, software and experiences in line with the digital world. We look forward to working with FIS to develop and deliver better payments solutions and innovative services to businesses of all sizes."
Additionally, Asif Ramji, Chief Growth Officer at FIS, said: "Our investment in Modulr is a key component of our comprehensive vision at FIS to bring the full power and potential of real-time payments to organizations at a global scale. Working with Modulr, we'll be able to help our clients in the UK and EEA market accelerate their journey to digital payments, as well as work towards delivering a suite of new global real-time payment propositions."
In 2020, Modulr secured another strategic investment of £9m from Paypal Ventures despite COVID-19 challenges. The Fintech also became a direct participant of the Bacs scheme and the Faster Payments Service, enabling Modulr to settle and hold funds at the Bank of England. At the same time, this allowed Modulr to be one of only a few non-banks to have direct access to the central bank. It was also in the same year when FIS announced that they have set up a venture arm with a goal of investing up to $150 million in promising Fintech startups over the next three years. 
For more updates, visit Modulr's LinkedIn page here.
---
About the author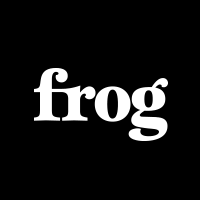 Frog

Frog generates stories about the Frog portfolio, team, events, and other scale up related topics. Let us know what you think of our work.