Frog portfolio company Modulr have published a new eBook, Your 2020 guide to UK payments, outlining how businesses can benefit from the next generation of payment solutions. Modulr are well situated at the forefront of the 'revolution in UK payments' – Their Payments as a Service API platform delivers businesses dramatic payments improvements in speed, transparency, cost and flexibility. In publishing their new eBook, they are aiming to demystify the current state of play of the payments industry and focus in on the innovative payment technologies that are opening up new opportunities for UK businesses.
In the guide, Modulr cover several core areas, including:
'Jargon-busting' the different UK Payment Schemes and analysing their role in the future
Modulr break down the difference between the four principal options for UK bank transfers and explain their role in the evolution of the payments space.
Payments regulations in the UK and their impacts for businesses
The guide explores how key regulatory changes such as Open Banking and the Payments Services Directive (PSD2) have impacted the payments space, as well as what that means for businesses.
How businesses can unlock payment opportunities in 2020 and beyond
Modulr highlight the technologies behind the fintech revolution, where the opportunities lie for forward-thinking businesses, and what the future looks like in the payments space.
How payments innovation is driving business growth
According to Modulr, "How money flows between businesses and people drives economic growth which means that staying on top of what's going on with UK payments is a must for any business with serious growth ambitions."
In essence, Your 2020 guide to UK payments is a must-read for UK businesses of all sizes looking to get up-to-date on the next generation of payment solutions and leverage this knowledge to unlock new opportunities for growth. You can download Modulr's eBook on their website here.
---
About the author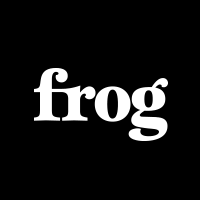 Frog

Frog generates stories about the Frog portfolio, team, events, and other scale up related topics. Let us know what you think of our work.