Frog portfolio company Modulr has recently teamed up with My Digital Accounts, a leading cloud-based contractor payroll and accounting software provider in the United Kingdom.
One of the many advantages of the partnership is it gives flexible and scalable payment options to the UK's workforce. Besides that, the Payments-as-a-Service API platform allows My Digital Accounts to automate transactions and eliminate many of the manual processes its clients currently rely on. 
Through the partnership, My Digital Accounts, which currently calculates payroll for over 250,000 transactions and 35,000 payments each week, at a value of over £1 billion each year, will provide enhanced efficiency for contractors, umbrella companies and recruitment agencies. 
According to My Digital Accounts, it will also be able to pass on cost savings to its customer base thanks to Modulr's competitive pricing structure compared to traditional banks.
John Whelan, CEO of My Digital Accounts, concludes: "Technology is driving efficiencies in many business processes but the more traditional and conservative a business sector is, the greater will be the impact of disruptive technologies like Modulr. It took banks a while to finally accept emails as a standard practice, two decades later than the rest of the world. Open Banking has brought the banks, eventually, into the 21st century and disruptors like Modulr are accelerating the evolution of banking into a more efficient and cost-effective space. We are proud to be a Modulr partner in this new world."
Modulr CEO Myles Stephenson says: "My Digital Accounts' innovative cloud-based platform, leading technical skills and now its partnership with Modulr will take the hidden inefficiencies out of payments for the UK's temporary workforce. This is something that's more important than ever given the impact of Covid-19 on the umbrella market."
To learn more about the partnership between Modulr and My Digital Accounts, read the full article here.
---
About the author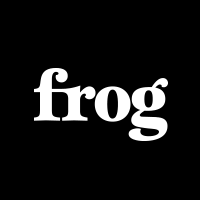 Frog

Frog generates stories about the Frog portfolio, team, events, and other scale up related topics. Let us know what you think of our work.