Frog Capital's portfolio company Modulr investigated who the actual digitally demanding customer was. Previously, the company had already spoken about this but they believed that it was vital to "stay curious".
This prompted the team to partner up with research house, Insights Avenue, and survey over 2,000 adult consumers in the UK and used the findings and insights to advise their clients on how to better meet the needs of their primary customer base. 
The findings were as they anticipated, and they concluded that "the digitally demanding customer of today expects fast, intuitive and convenient solutions. Their interactions with brands must be smooth and hassle-free and nowhere more so than when it comes to payment services."
However, what was surprising was that they found that the above assumption no longer just applied to the younger generation but also the older generations. Nowadays, customers of all ages expect smooth and hassle-free payment processes.
On the digitally demanding spectrum, it was concluded that the younger demographics tend to be more digitally savvy, whilst the older generations tend to be more demanding with them more likely to expect digital payments to be instant and hassle-free. 
In contrast, the younger age groups had the lowest expectations and were able to accept that there may be a longer waiting time for payments to process. You can find out more about the Modulr team's research here. 
---
About the author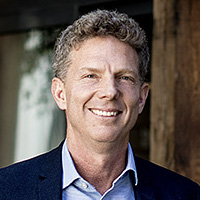 Mike Reid
Senior Partner
Mike launched Frog in 2009, after seven years in industry and 12 years at 3i. He represents Frog on the boards of Clue, Evotix and Modulr.